Drunken Republic Cartoons
March 2019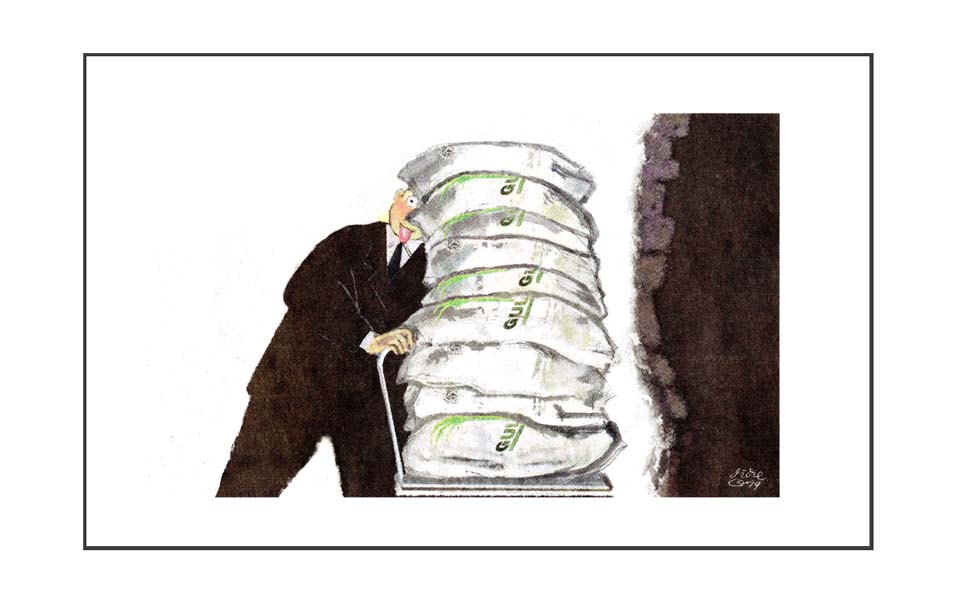 From an oped piece titled The Sugar Industry's Economic Rentierism
Block reads: Election regulation?
T-shirts reads: Vox Popoli, Vox Dei, Absentee voter.
February 2019
Kompas – February 27, 2019
Man: I'm making a sincere and above board contribution (but my name will be noted right?)
Farmer: I'll contribute a prayer, okay
Kompas – February 20, 2019
Woman: Drink this first Mr, so you can focus
Kompas – February 13, 2019
Writing above puppeteer's stick reads "money", guitar reads "freedom of expression"
Kompas – February 6, 2019
Display reads: Super Hero Party. Legislative Candidate Gundula, MSc, PHd, and so on. I arrive, problems disappear.
January 2019
Kompas – January 23, 2019
Indonesian Soccer Association (PSSI) chairperson Edy Rahmayadi resigned from his position over the weekend amid fresh allegations of match-fixing i
Kompas – January 16, 2019
Amid a series of arrests of high-profile politicians in sting operations by the Corruption Eradication Commission (KPK), many voters were eagerly a
Human rights activists and civil society groups have few expectations that the first presidential debate scheduled for January 17 between incumbent
Old Man: Don't cheat, don't play with hoaxes, be optimistic and tolerant
Subscribe to Drunken Republic RSS News Feed