Drunken Republic Cartoons
June 2017
Lady Justice: I'm the one that should cover my eyes! (T-shirt read 'Persecution')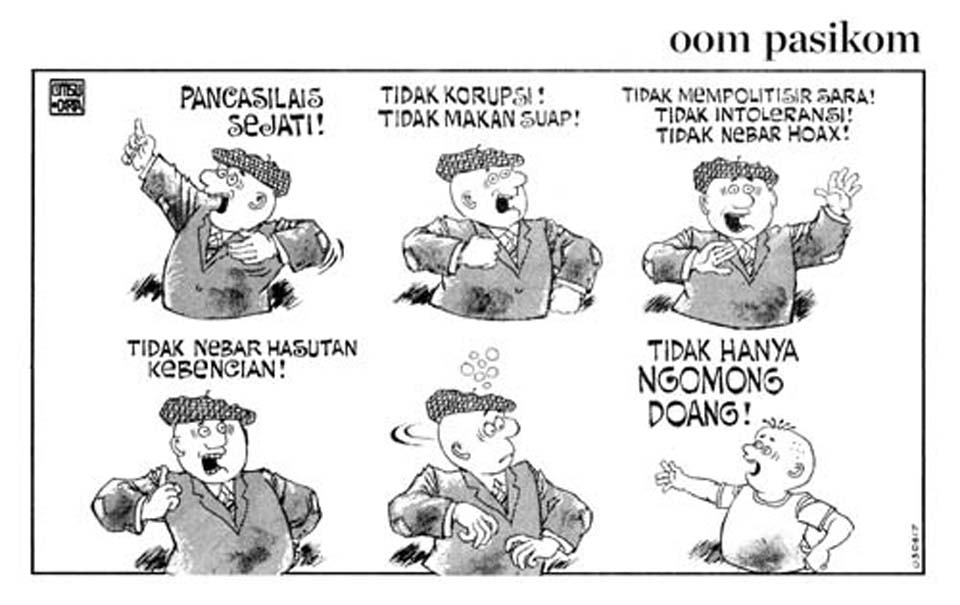 Man: Genuine Pancasila! No to corruption! No to accepting bribes! No to politicising sectarianism! No to intolerance! No the spread of fake news!
May 2017
Angel: Just staying silent, finding it difficult to speak the truth? Just say it with flowers... a symbol of love and beauty, and...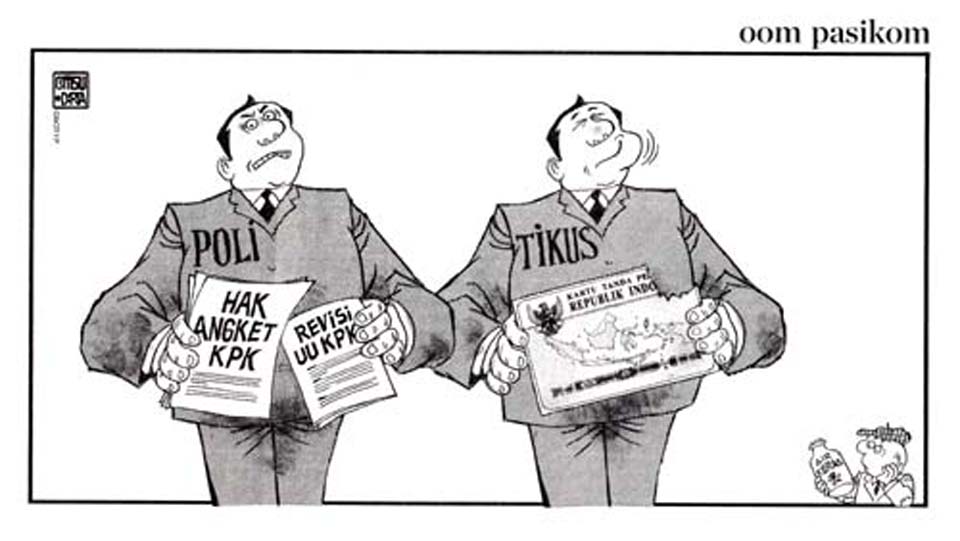 With the police dragging their feet in an investigation into an acid (air keras) attack on Corruption Investigation Commission (KPK) investigator N
April 2017
Suit reads: Hoax news, provocation, hate speech, sectarianism... xyz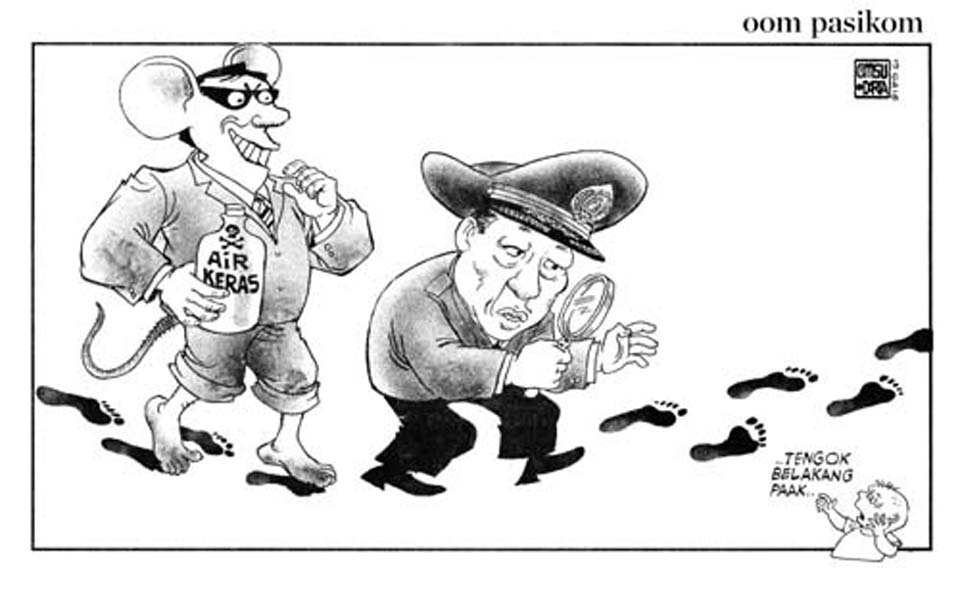 Kid: Look behind you Mr... (Bottle reads 'Acid')
Kid: Sectarianism, intolerance, for the sake of power... (Syringe reads 'Anti-diversity').
Kid: DePeDe... what's that Dad?
Man: I don't know!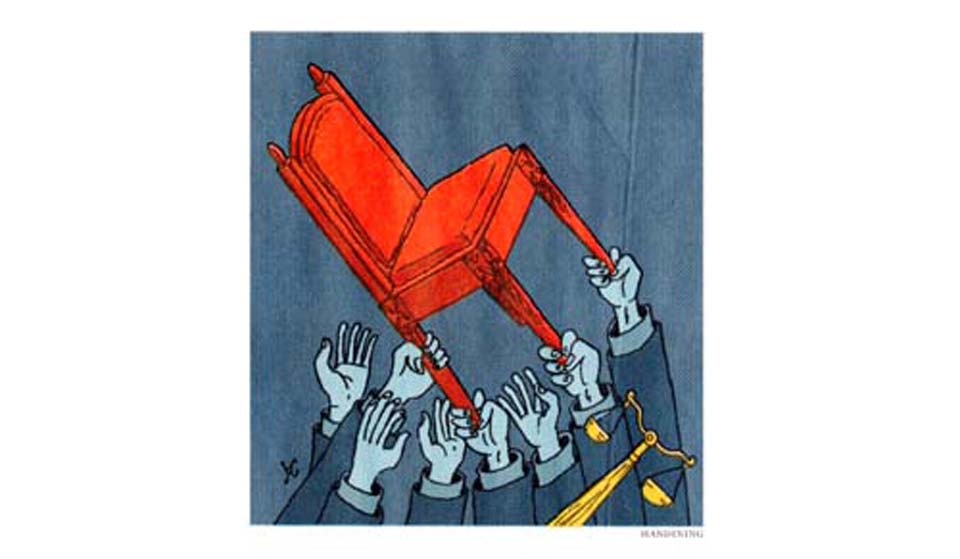 From an op-ed piece titled The Future of the DPD on an intensifying power struggle within the Regional Representatives Council (DPD) over