Drunken Republic Cartoons
April 2017
Kid: DePeDe... what's that Dad?
Man: I don't know!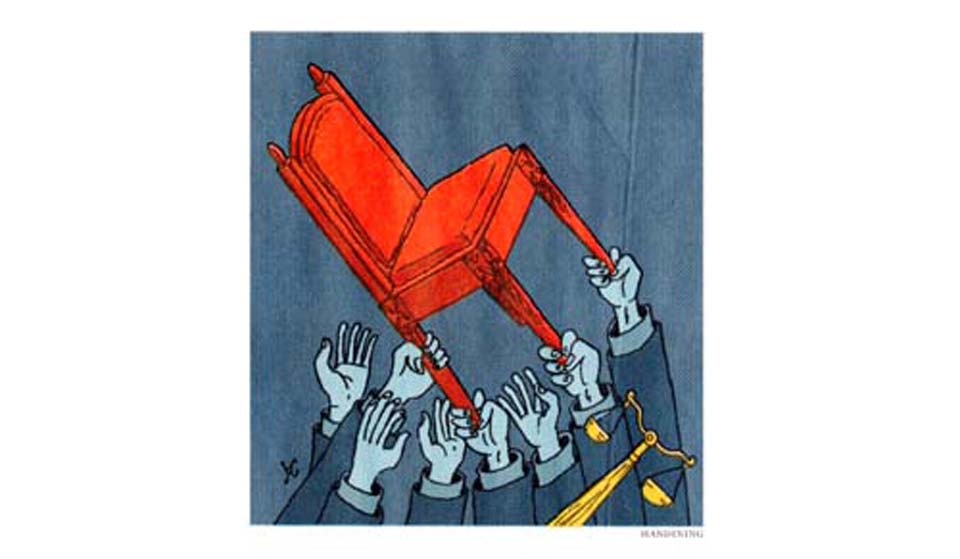 From an op-ed piece titled The Future of the DPD on an intensifying power struggle withi
March 2017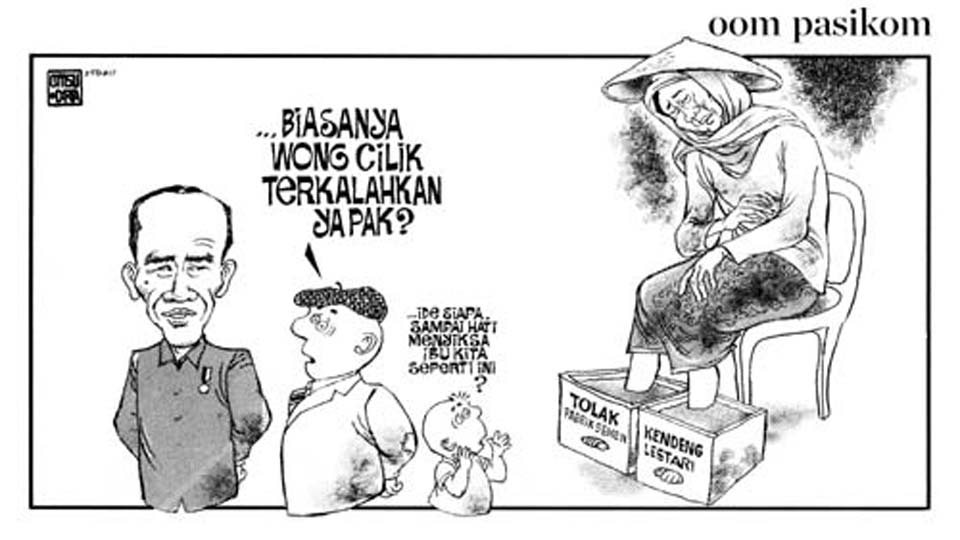 Man: Usually the little people get defeated right Mr?
Kid: A barometer of Indonesia democrazy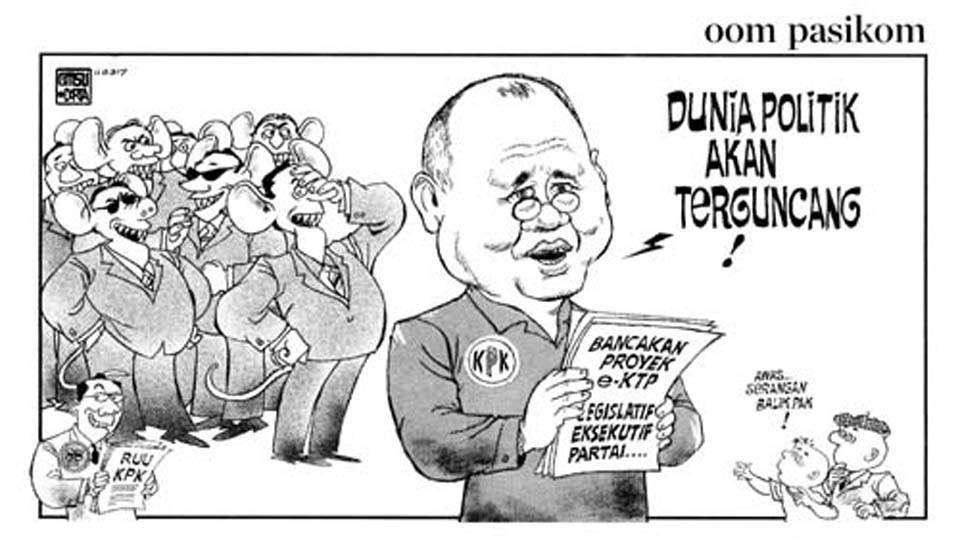 Muqoddas: The world of politics will be rocked!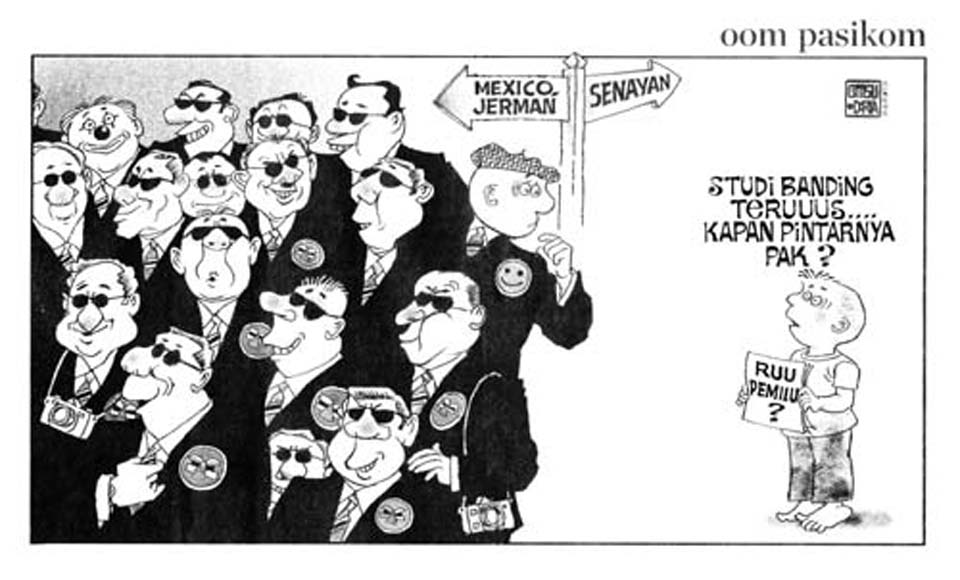 Kid: Endless comparative studies... when will they smarten up Dad?
February 2017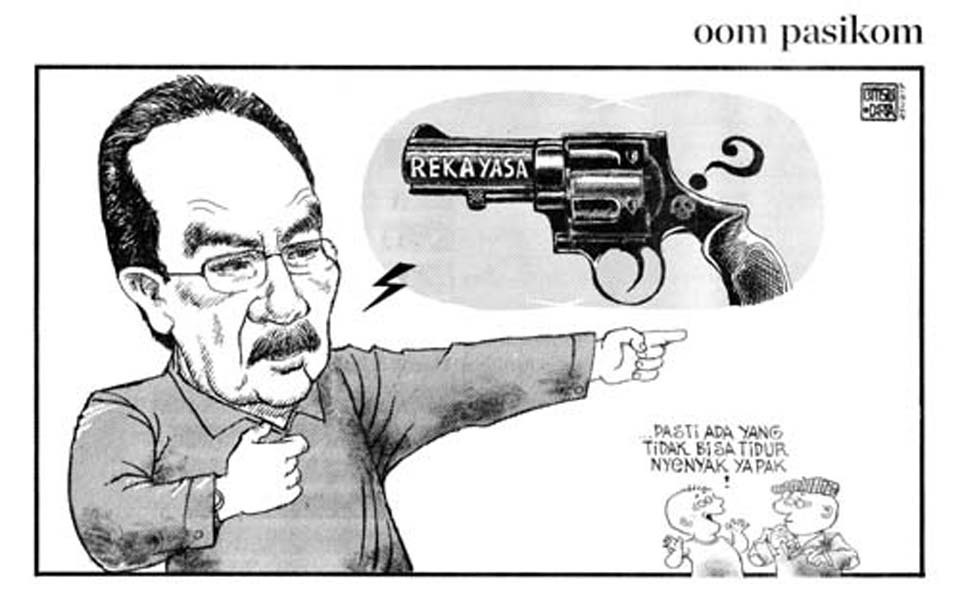 Kompas – February 25, 2017
Kid: There's somebody who defiantly won't be able to get a good night's sleep right Dad!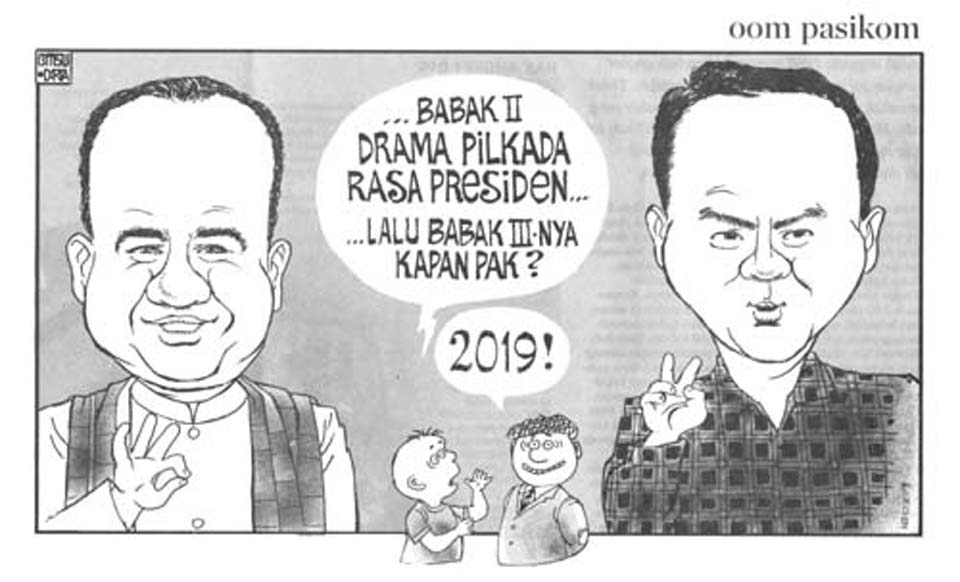 Kompas – February 18, 2017
Kid: Round II of the presidential feeling regional election... so when will Round III be Dad?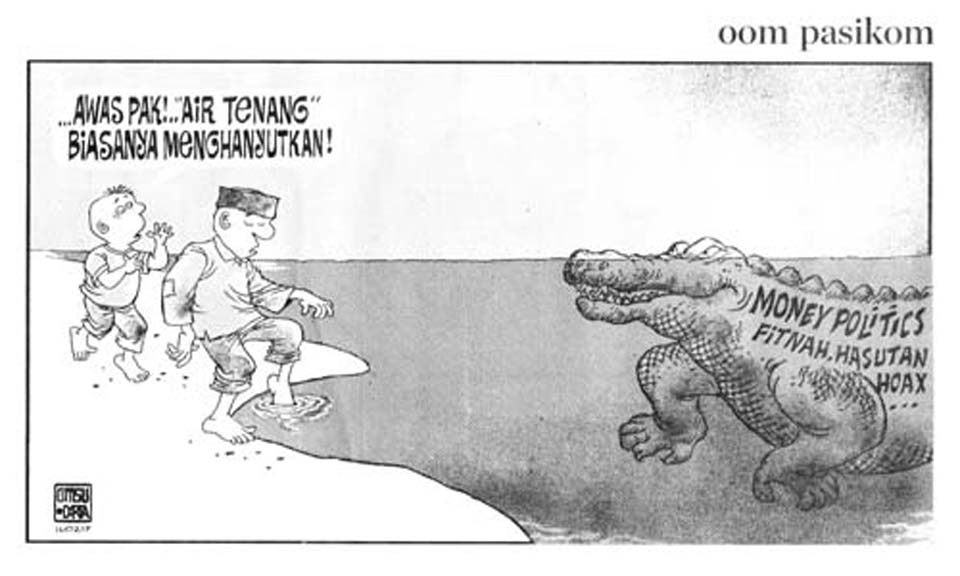 Kompas – February 11, 2017
Kid: Careful Mr! Still water often runs deep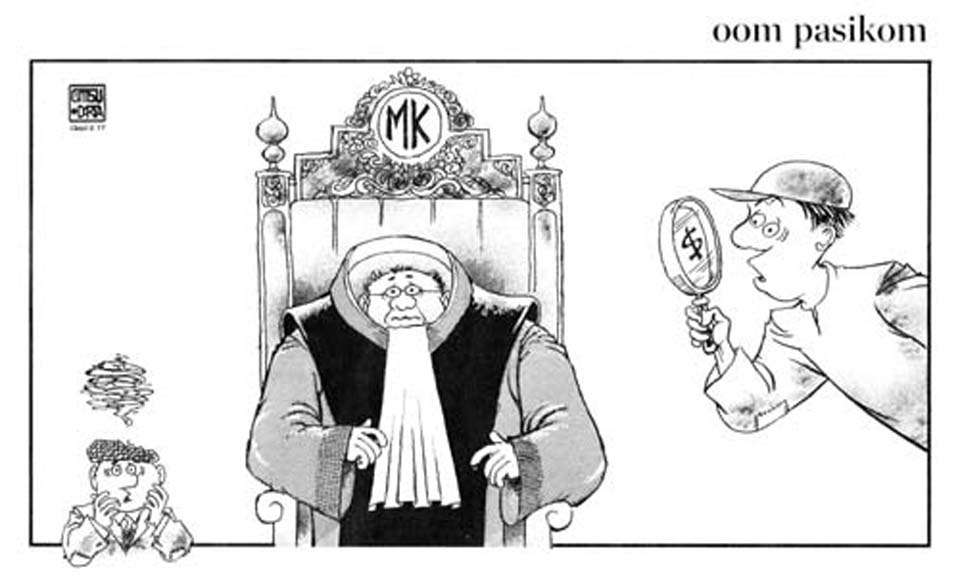 Kompas – February 4, 2017
Indonesia's graft ridden judicial system has suffered yet another blow to its image after the Cor
Subscribe to Drunken Republic RSS News Feed