Drunken Republic Cartoons
August 2008
Papers read: Virus research, bacterial research.
Sign above door: Posyandu – Integrated Health Service Post.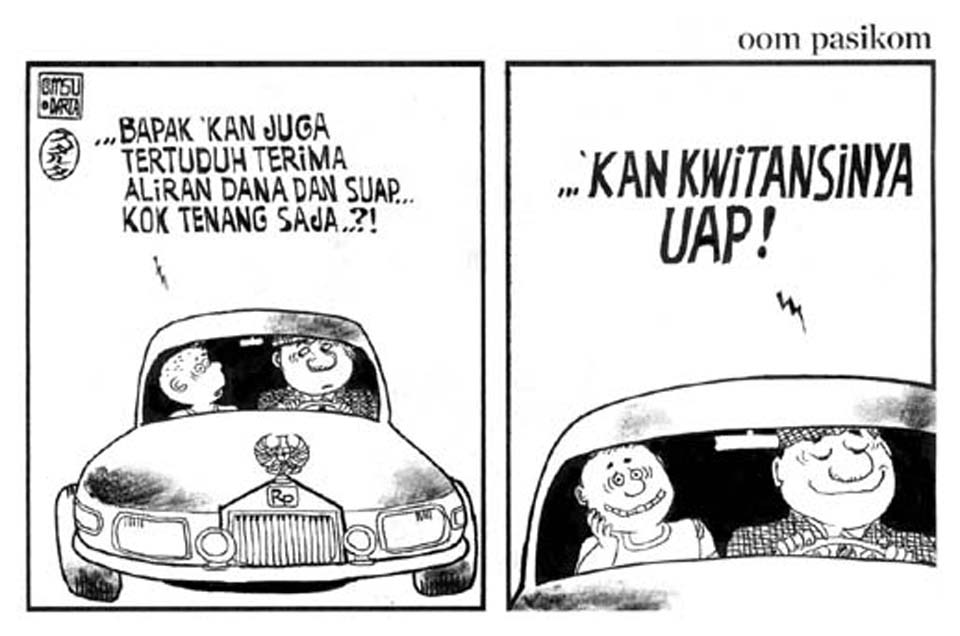 Kid: You've also been accused of channelling funds and accepting bribes… how come you're so calm..?!
Beneath national coat of arms: Rp.
President Susilo Bambang Yudhoyono: I still trust them, maybe...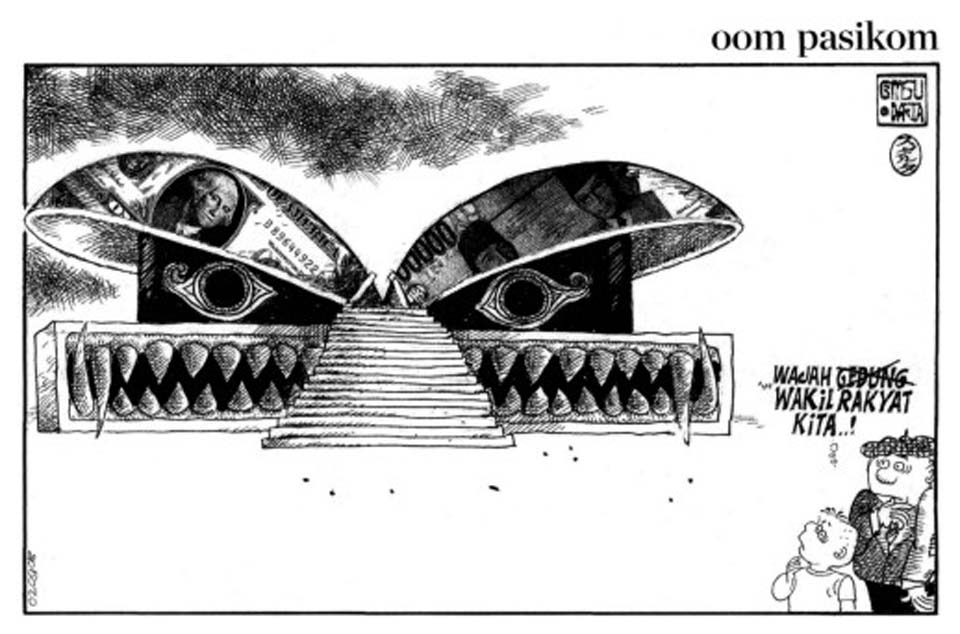 Background: Parliament building
Kid: The face [word building crossed out] of our people's representatives…!
July 2008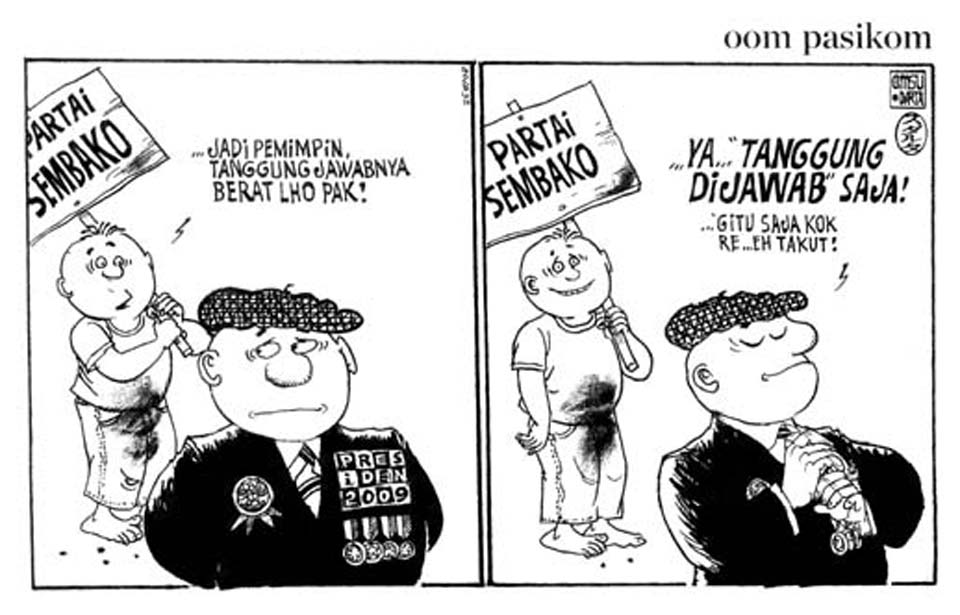 Kid: …Becoming a leader is a heavy response-ability remember Mr! (placard reads Basic Commodities Party).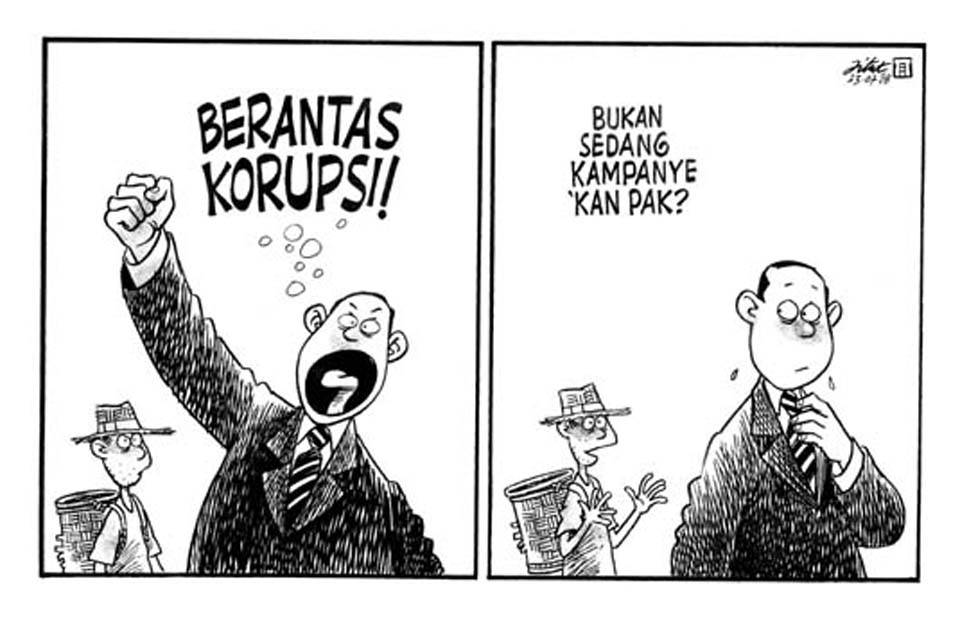 Politician: Eradicate corruption!
Man: But it's not campaign time yet is it Mr?
Politician: ...What's wrong with former officials making a party and nominating themselves?…
Badge: Omm Pasikom President 2009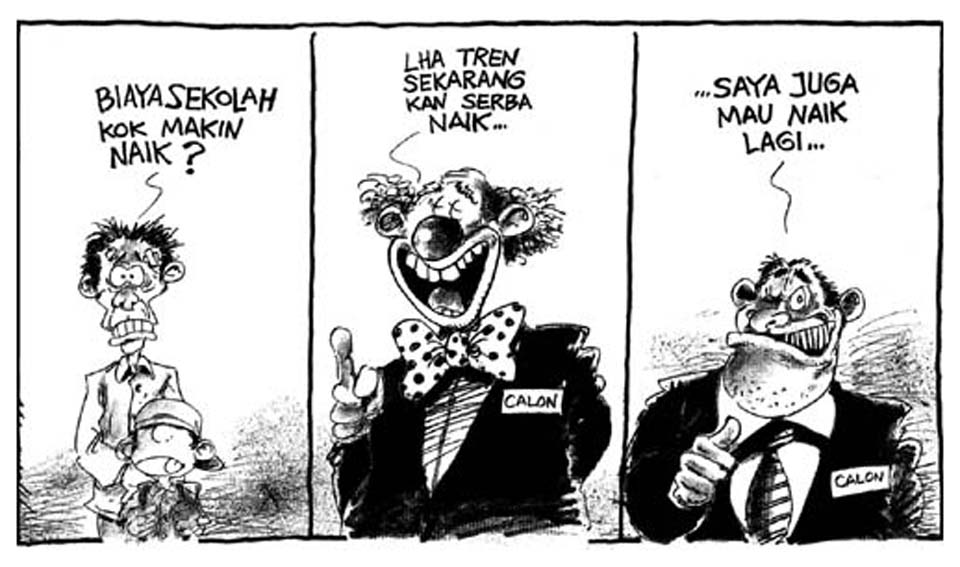 Man: How come school fees keep going up?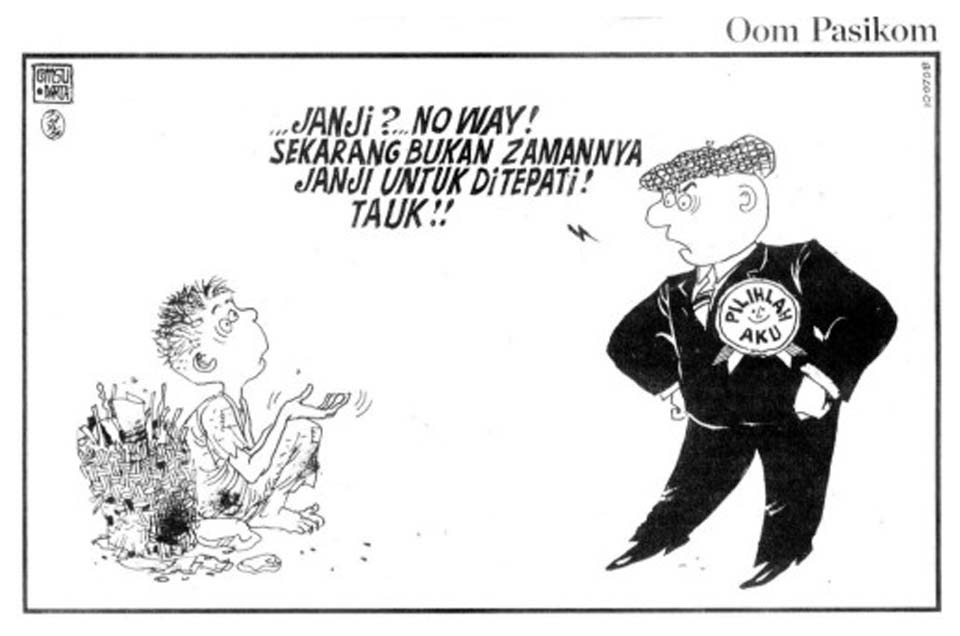 Politician: ...Promises?... No way! Now's not when promises are kept! Get it!!
Badge: Vote for me
Woman symbolizing justice: ...Buying and selling legal cases: The price is negotiable!
Background: Parliament house.
Subscribe to Drunken Republic RSS News Feed