Drunken Republic Cartoons
October 2016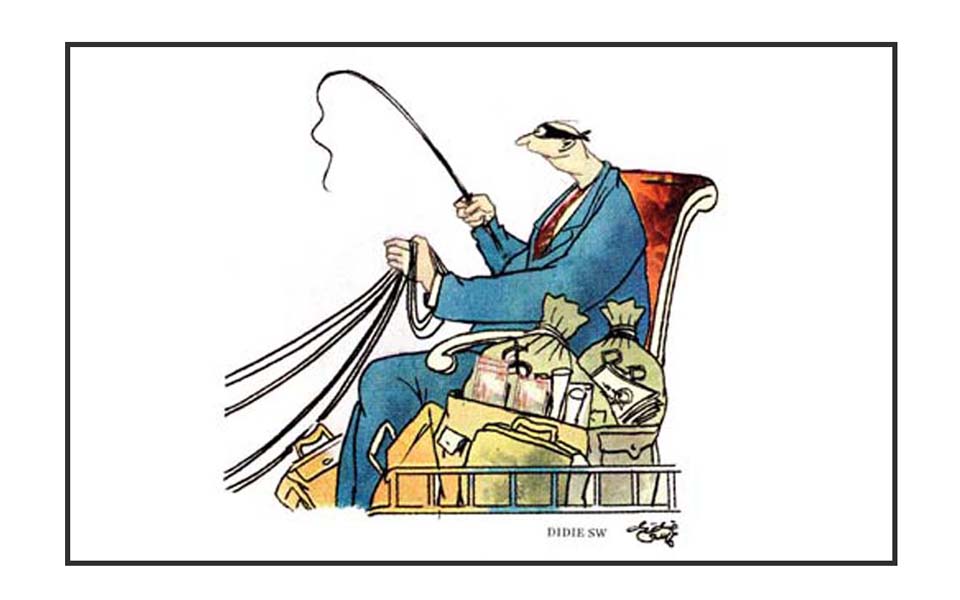 Kompas – October 26, 2016
From an op-ed piece title 'Robbing your own country'
Kompas – October 24, 2016
With only around 10% of government spending being allocated to maintain and repair the country's
Kompas – October 22, 2016
Kid: Heating up the campaign right Dad?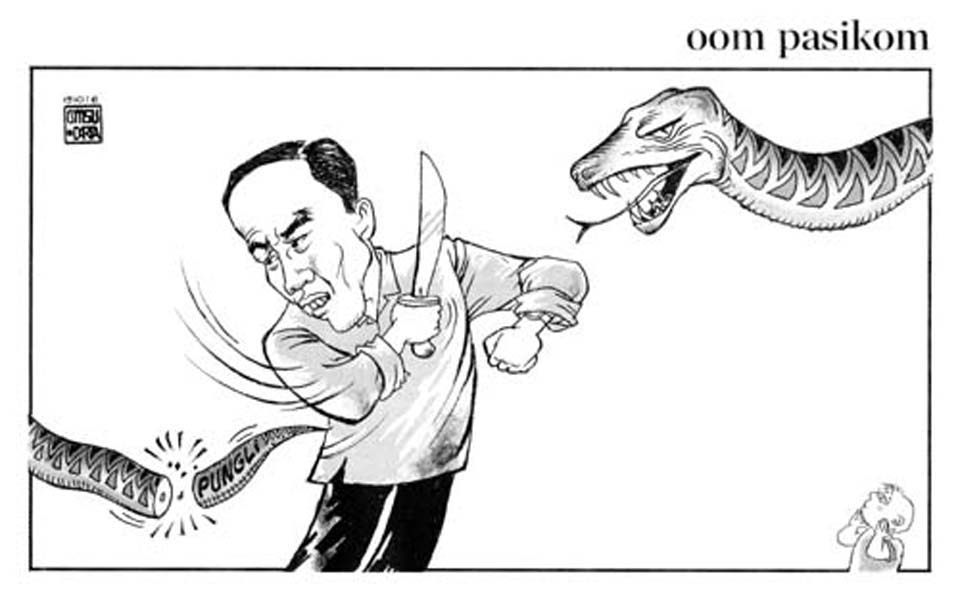 Kompas – October 15, 2016
Having emasculated the Corruption Eradication Commission, the only state institution to have prov
Man in Corruption Eradication Commission (KPK) prison jacket: He he he...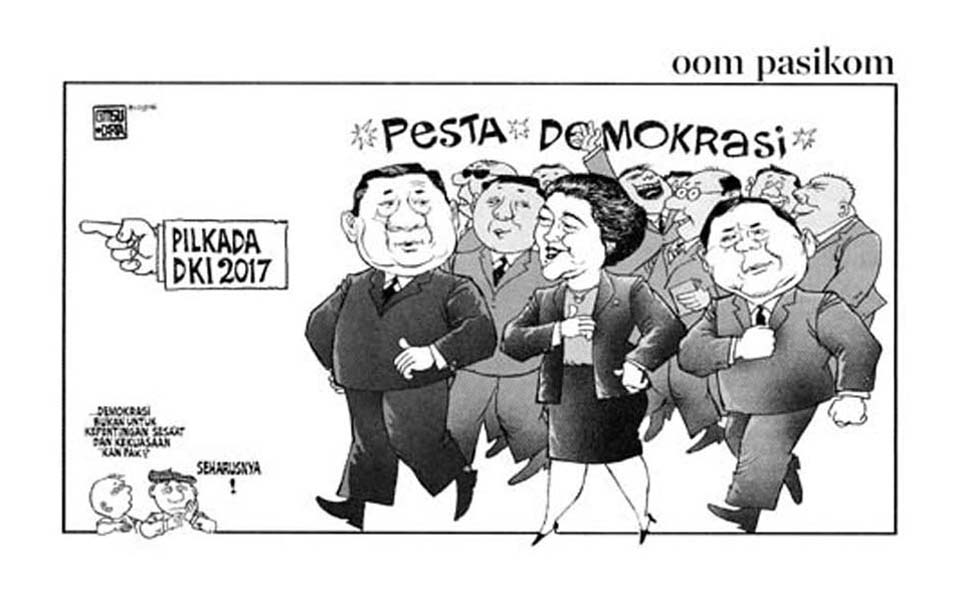 Kid: Democracy isn't just for short-term political interests and power, right Dad?
September 2016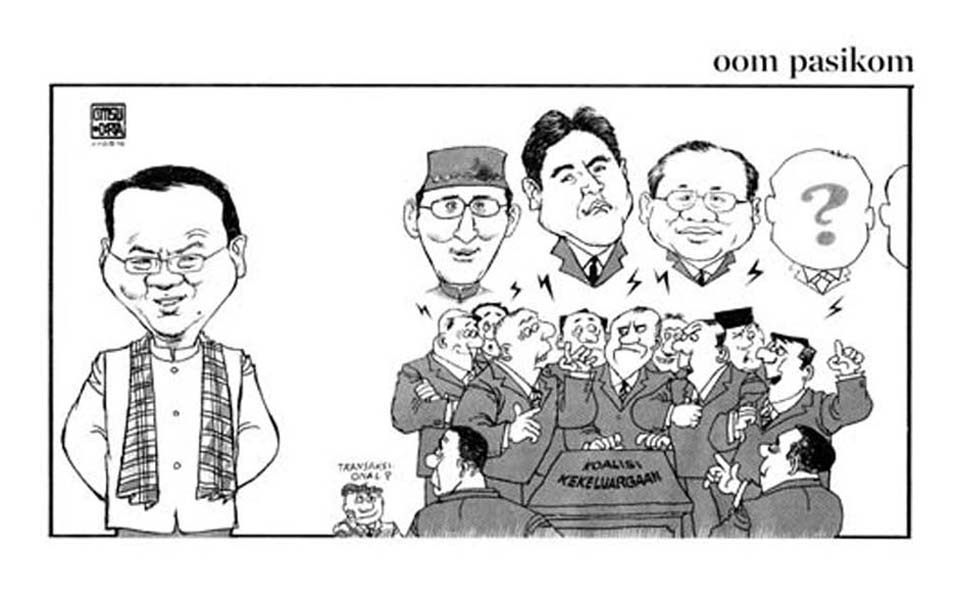 Kompas – September 17, 2016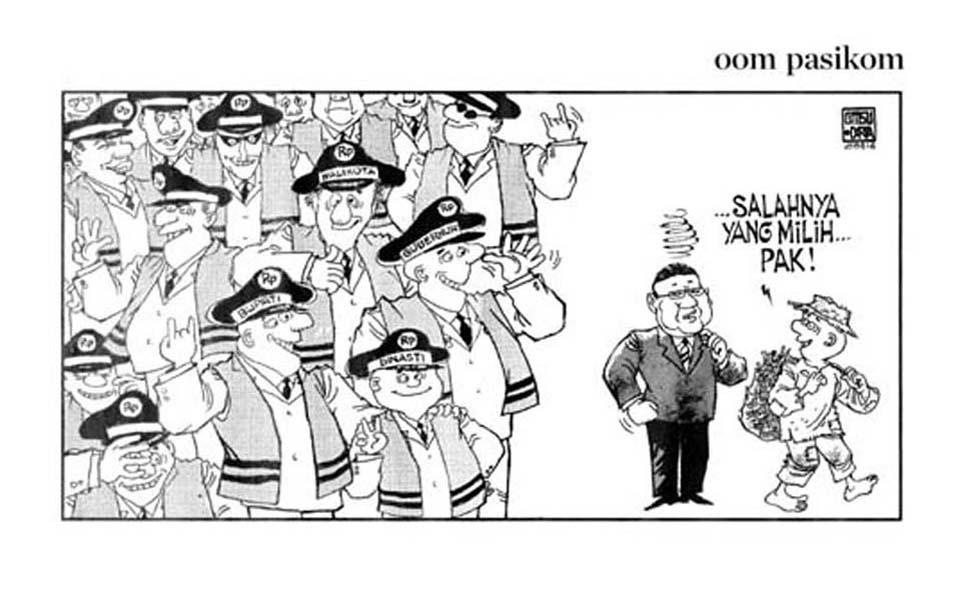 Kompas – September 10, 2016
Man: The mistake was selecting them [as candidates] Mr!
Kompas – September 2, 2016
Kid: Politicians don't have to set a good example right Dad?
August 2016
Man: An amnesty... Mr it sounds to me like it'll reduce me to poverty
Subscribe to Drunken Republic RSS News Feed