Drunken Republic Cartoons
July 2008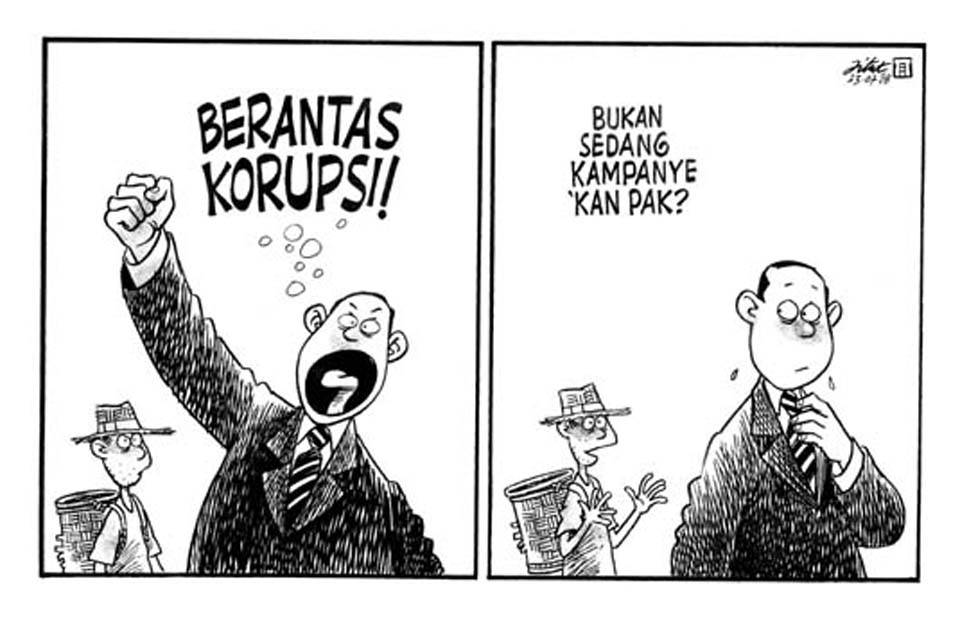 Politician: Eradicate corruption!
Man: But it's not campaign time yet is it Mr?
Politician: ...What's wrong with former officials making a party and nominating themselves?…
Badge: Omm Pasikom President 2009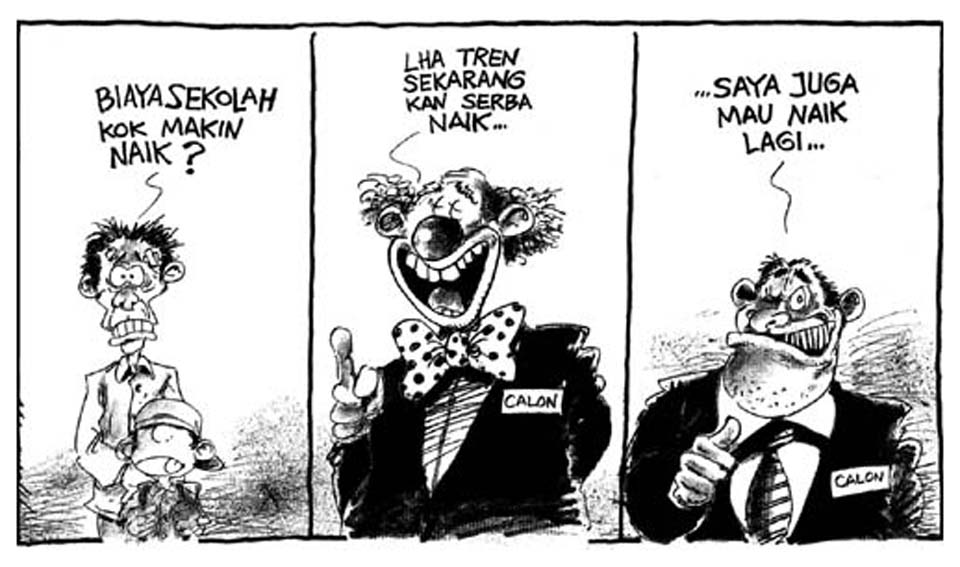 Man: How come school fees keep going up?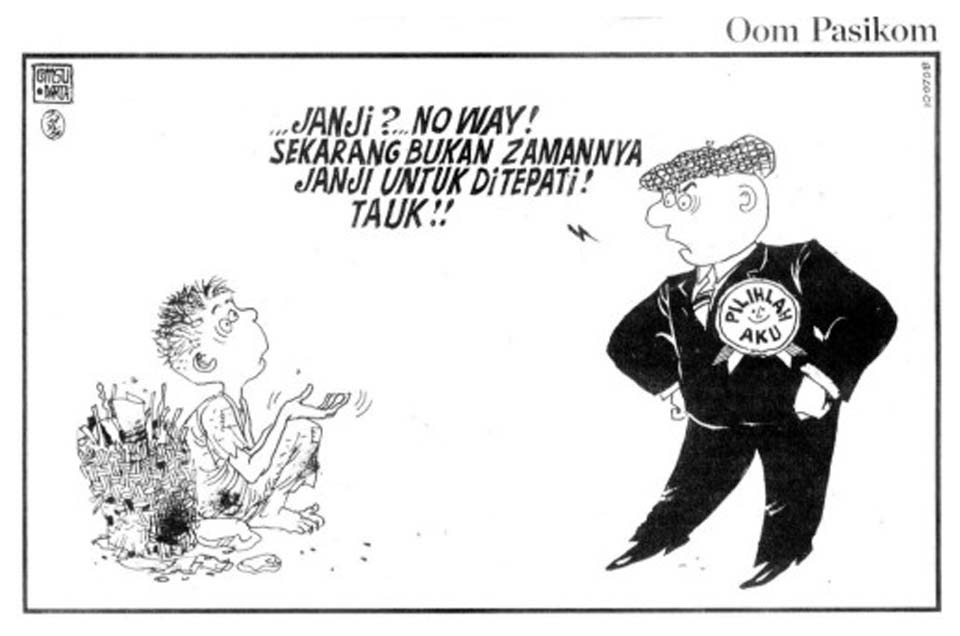 Politician: ...Promises?... No way! Now's not when promises are kept! Get it!!
Badge: Vote for me
Woman symbolizing justice: ...Buying and selling legal cases: The price is negotiable!
Background: Parliament house.
Sign on electric chair: For corruptors
Rat: Don't worry okay, the power's a total mess...
June 2008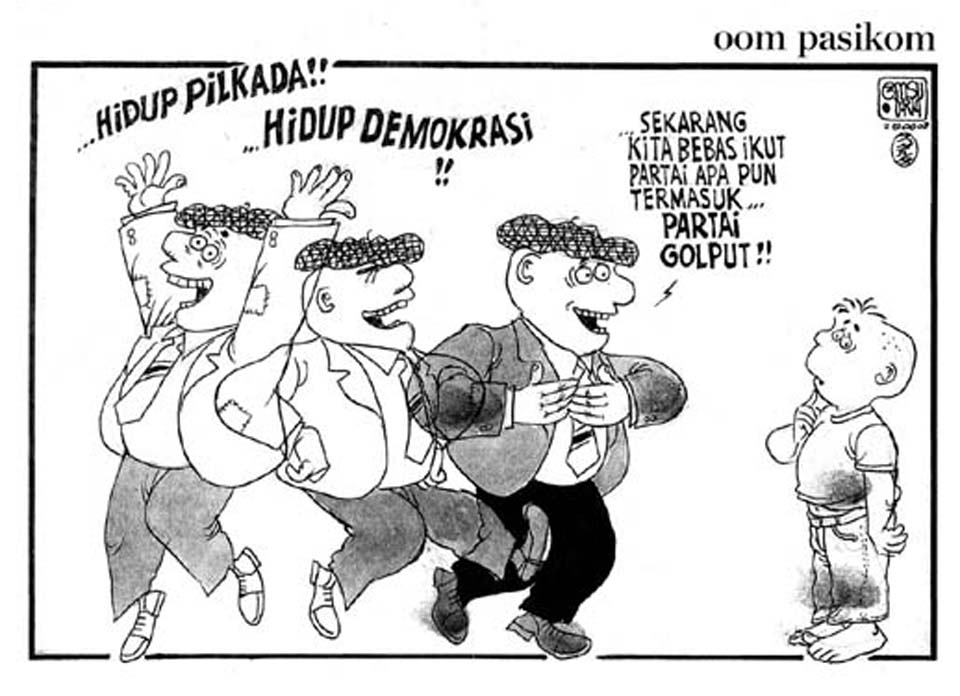 Men: Long live elections for regional heads!! Long live democracy!!
Ballot box: Promises, promises, promises, promises, promises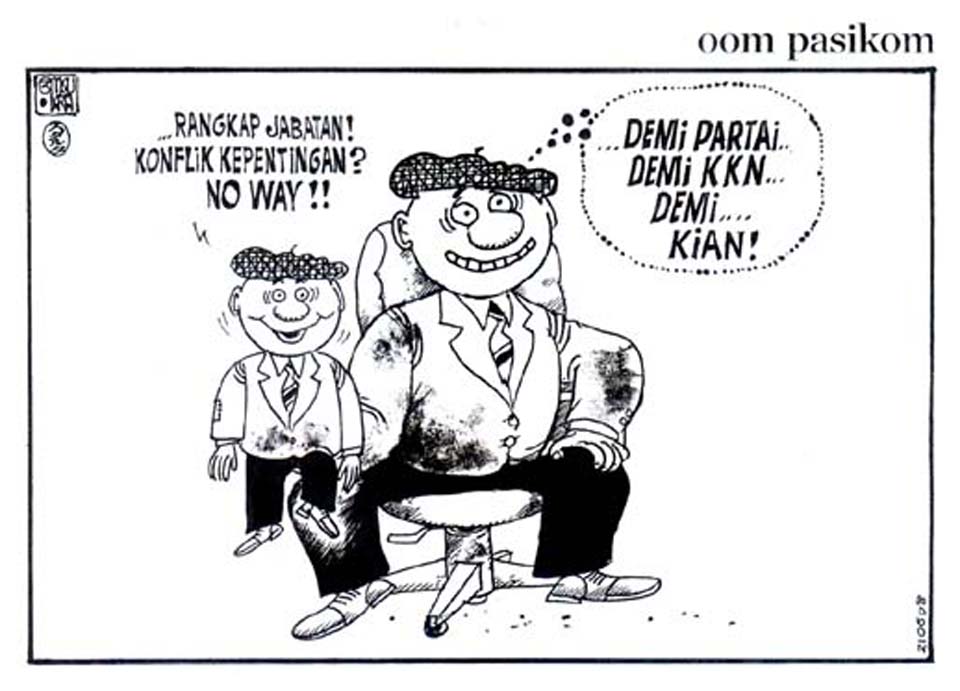 Dummy:  …Dual positions! A conflict of interest? No way!!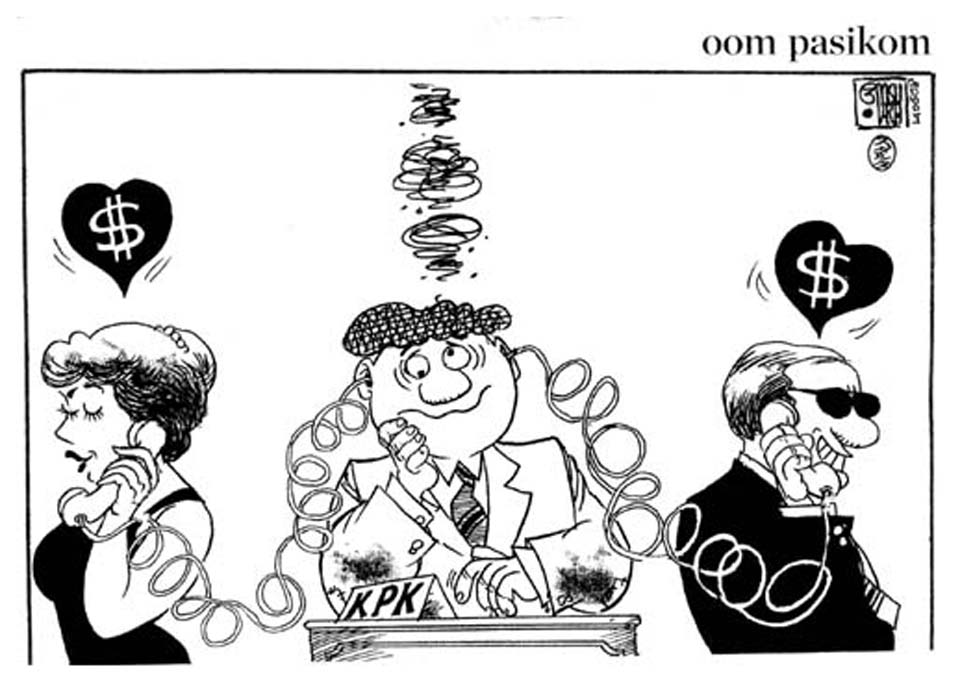 Sign on desk reads: Corruption Eradication Commission.