Freeport & MIFEE
Displaying 1-7 of 7 Articles
November 2011
Kompas – November 16, 2011
Waaeee, waaeooo... we can do it.
Kompas – November 15, 2011
Lured no doubt by the thought of lucrative kickbacks and "brokerage frees", lawmakers are cynically exploiting widespread anger over ongoing human rights abuses by security forces guarding the giant Freeport Indonesia gold and copper mine in West Papua to call on the government to renegotiate its contract with the company.
Kompas – November 11, 2011
The police have finally admitted what much of the country has long known, that they accept millions of dollars annually from Freeport Indonesia to provide security for its mining operation in West Papua.
October 2011
Joint statement – October 20, 2011
PT Freeport Indonesia, a subsidiary of Freeport McMoran Cooper and Gold – of which 90.64 percent of the shares are owned by Freeport CEO James R. Moffet – is the largest mining company in the world. Freeport contributes 95 percent of the entire production of gold by Freeport McMoran and a significant percentage of its copper production.
KRjogja.com – October 13, 2011
Yogyakarta – Scores of demonstrators from the People's Mining Militia held a free-speech forum in front of the Gedung Agung Presidential Palace in the Central Java city of Yogyakarta on Thursday October 13.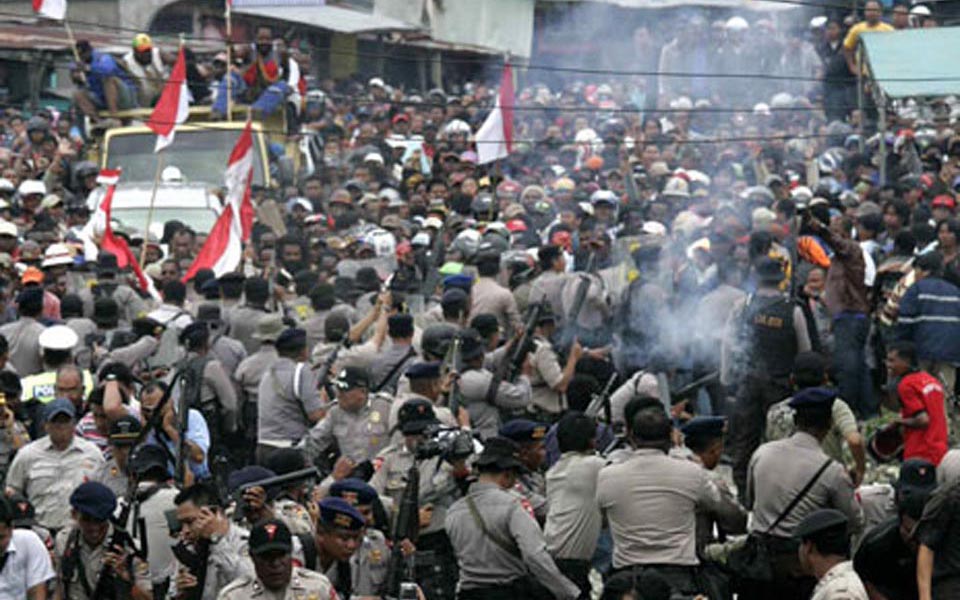 Tribunnews.com – October 10, 2011
Jakarta – The People's Liberation Party (PPR) reports that a person was shot dead by security forces during a clash with thousands of PT Freeport Indonesia employees at the Gorong-Gorong bus terminal in Timika, West Papua, on the morning of Monday October 10.
September 2011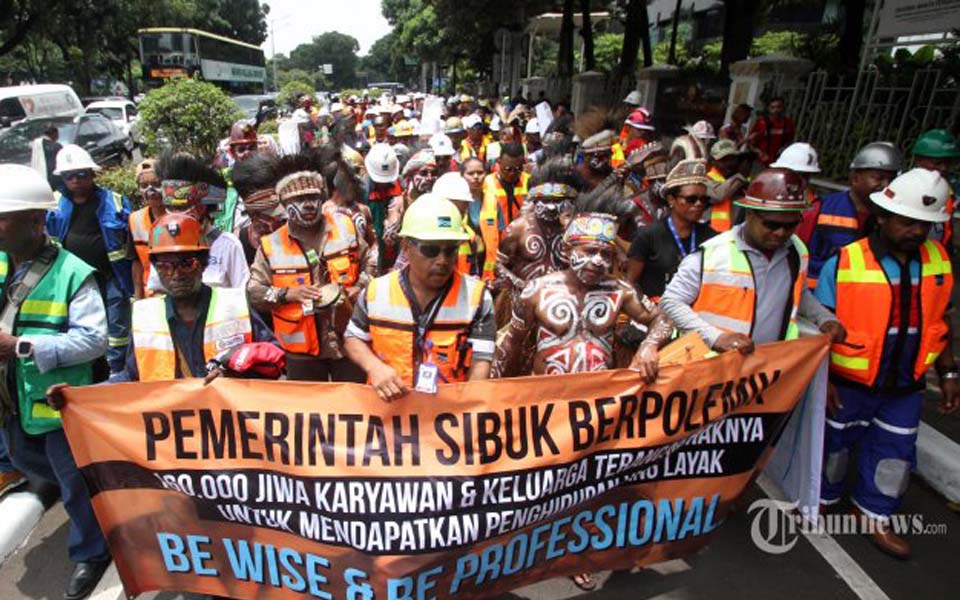 Joint Statement – September 28, 2011
We fully support the strike by PT Freeport Indonesia workers for better wages and conditions. The government must guarantee legal protection to the workers and protect them against intimidation and threats while they are on strike and conducting negotiations with the company in accordance with Law Number 13/2003 on Labour.