Source
Kompas – June 17, 2009
Image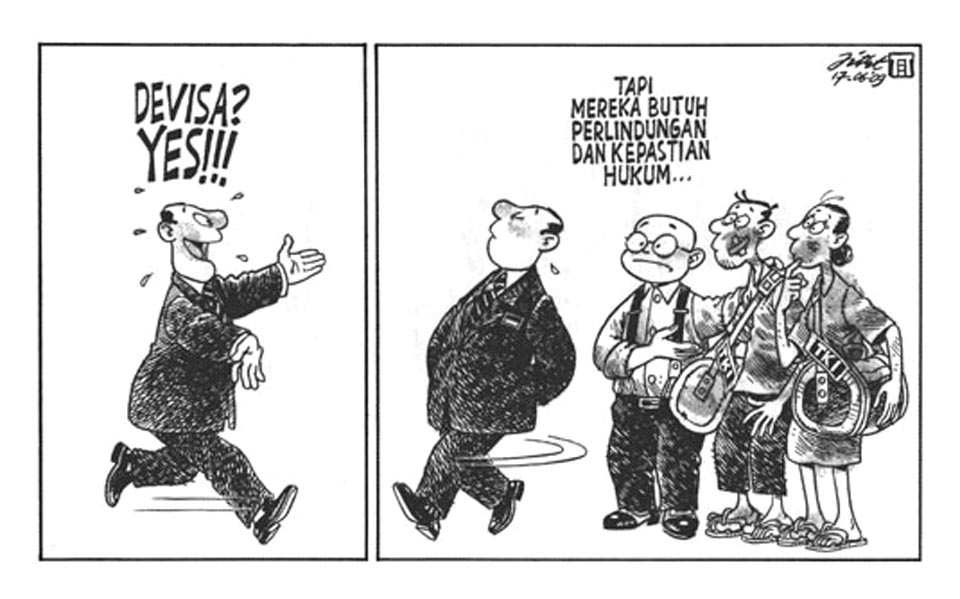 Body
Politician: Foreign exchange? Yes!
Man: But what they need is protection and legal certainty...
Despite contributing around US$6.4 billion (three times the country's foreign direct investment) in foreign exchange annually, the government continues to ignore the abuse and exploitation of the country's 6 million migrant workers that it likes to call 'foreign exchange heroes'.