Source
Kompas – October 23, 2010
Image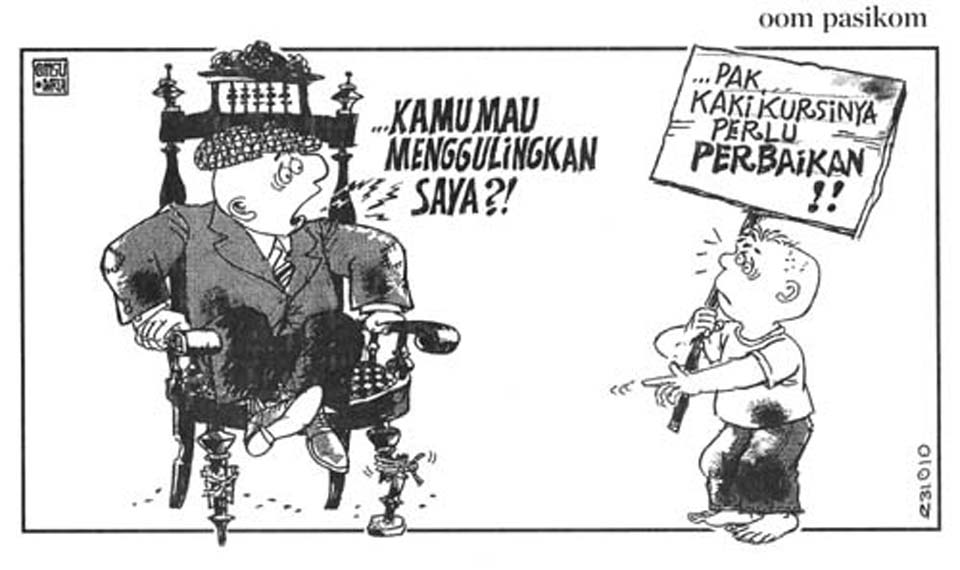 Body
President: What, you want to overthrow me?!
Kid: Mr... the legs on your chair need fixing!
The first anniversary of President Yudhoyono's second term was marked by violent protests calling on the president to step down due to his failed leadership. Yudhoyono meanwhile warned protesters to express dissent within the limits of the law and not to try to overthrow his fractious governing coalition of nationalist and Islamic parties.