Source
Kompas – April 7, 2012
Image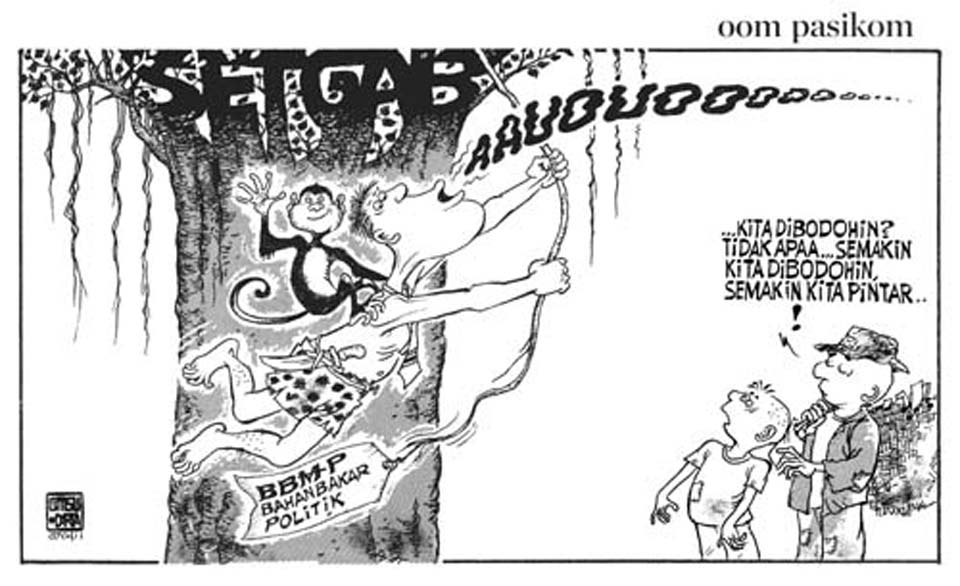 Body
Man: Were we fooled? Doesn't matter... the more we're lied to the smarter we get...
Branches: Ruling Coalition Joint Secretariat. Label: Political Fuel
Political parties in the government's ruling coalition have been accused of duplicity and trying to fool the public for the sake of their self image by rejecting the plan to raise subsidised fuel prices but amending the state budget law to give the government the authority to increase prices as early as next month if the ICP hits $135 per barrel in April.