Source
Kompas – October 1, 2016
Image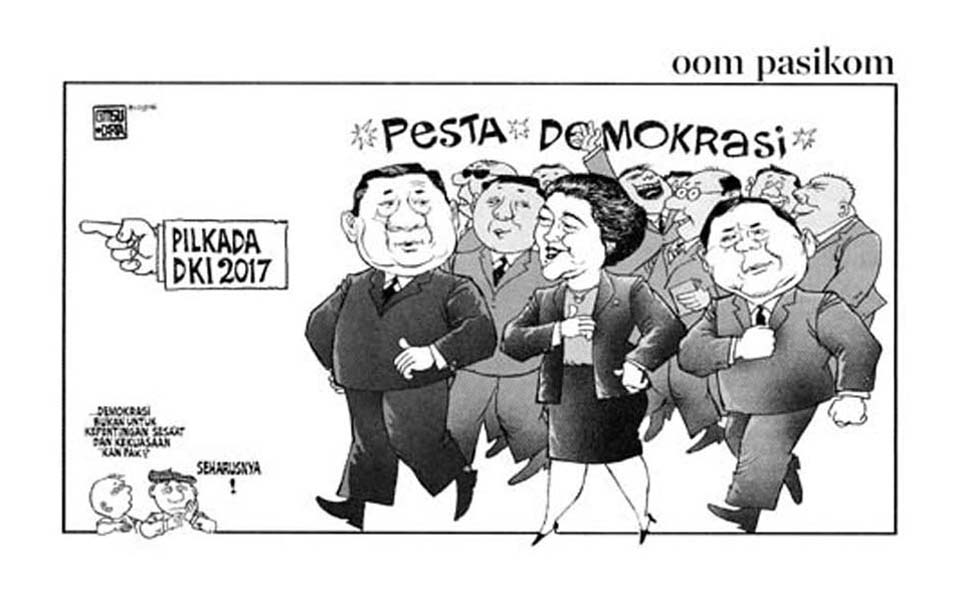 Body
Kid: Democracy isn't just for short-term political interests and power, right Dad?
Man: It shouldn't be!
With the governorship of Jakarta seen as a 'stepping stone' to the presidency, next year's Jakarta gubernatorial elections (Pilkada DKI 2017) or 'Festival of Democracy' (Pesta Demokrasi) is shaping up as proxy war between candidates backed by Susilo Bambang Yudhoyono, Megawati Sukarnoputri and Prabowo Subianto.