Source
Kompas – November 14, 2016
Image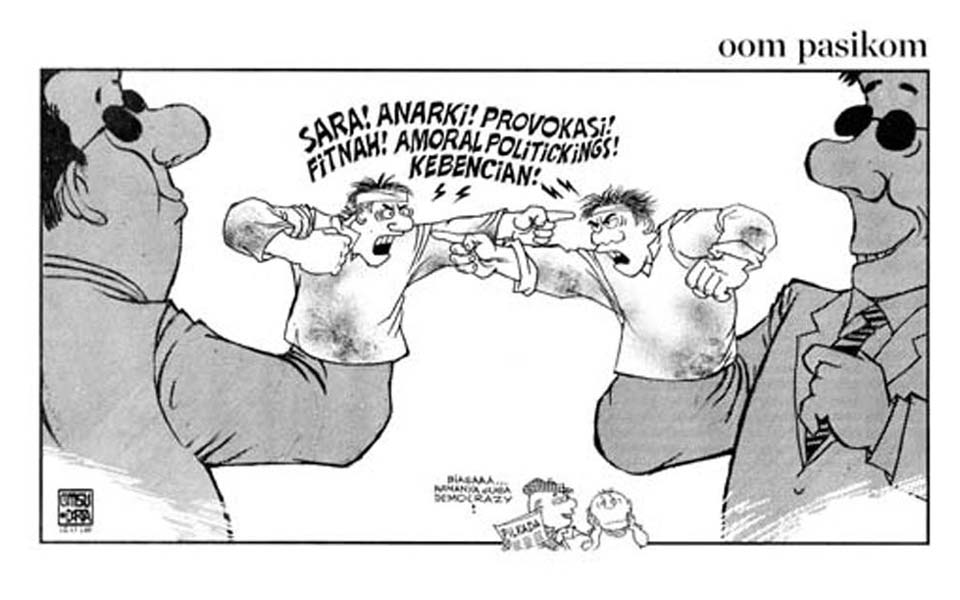 Body
Hand puppets: Sectarian conflicts! Anarchy! Provocation! Slander! Amoral politicking! Hatred!
Man: It's all quite normal... it's what you call democrazy
President Widodo has accused 'political actors' of exploiting a November 4 rally by Islamic hardliners calling for Jakarta Governor Basuki 'Ahok' Tjahaja Purnama to be charged with blasphemy, claiming political enemies used the rally to undermine him – the chief suspect being former President Yudhoyono whose son Agus is running against Widodo ally and front runner Ahok in the upcoming Jakarta election (Pilkada).