Source
Kompas – December 12, 2018
Image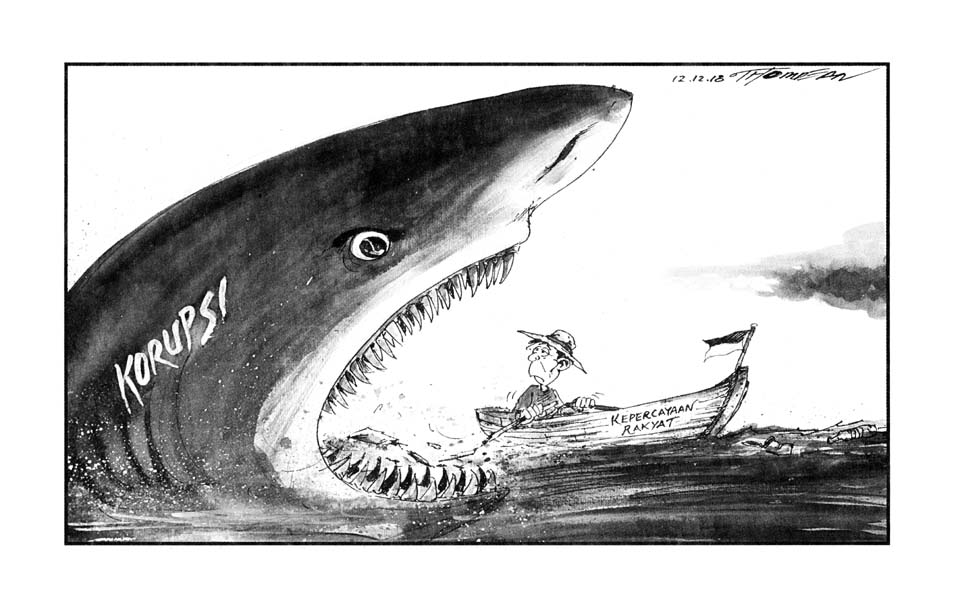 Body
Writing on shark reads "Corruption", writing on boat reads "Public Trust".
According to a report by the Indonesian Survey Institute (LSI) and Indonesia Corruption Watch (ICW) on its latest study on the public's perception of corruption, 52 percent of respondents in 2018 agreed that corruption levels have increased in some way.
Although the report also said that the overall public perception of corruption is a decline from 70 percent in 2016, 55 percent in 2017 and 52 percent in 2018.
The poll of 2,000 people aged 19 or above across Indonesian was conducted from October 8 to October 24.
The drop in people's perception of corruption, according to the LSI, is because the public believes the country's anti-corruption agencies have been effective in combating graft.
The survey found that 85 percent of people trusted the Corruption Eradication Commission while only 54 percent had faith in the police and 36 percent the Attorney General's Office.