Source
Kompas – December 19, 2018
Image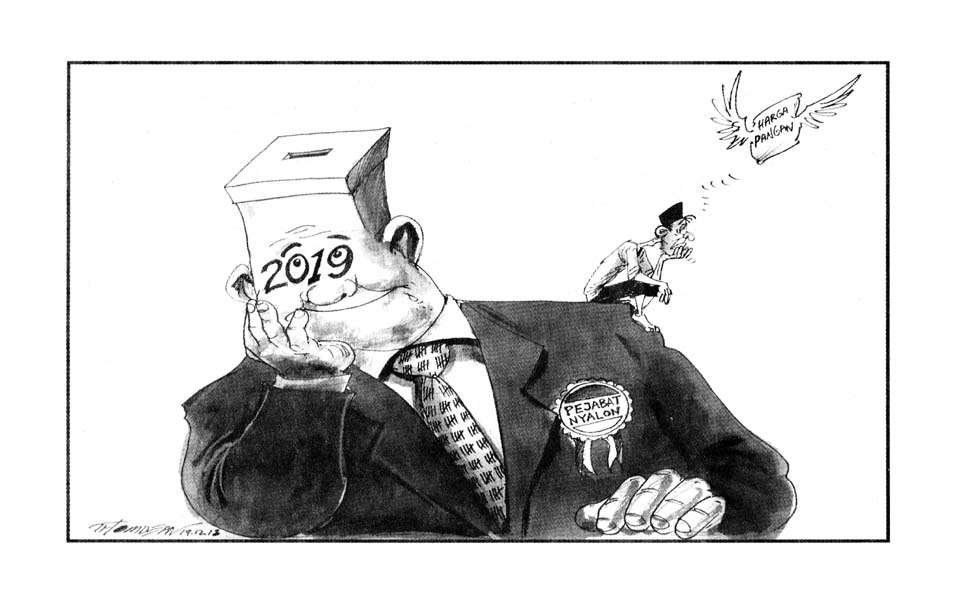 Body
Badge reads "Government official legislative candidate", writing with wings reads "Food prices".
With many senior government officials – including several members of President Joko Widodo's so called "Working Cabinet" – totally preoccupied with getting themselves reelected in next year's legislative elections, little attention is being paid to rising food prices, which place a massive financial burden on Indonesia's poor.
For most Indonesian households, the largest portion of their expenditure is on food, with the average household spending around 56 percent of their income on food according to data from Statistics Indonesia. This proportion is even greater in poor households, with food making up 64 percent of their total spending in 2018.