Source
Kompas – January 24, 2020
Image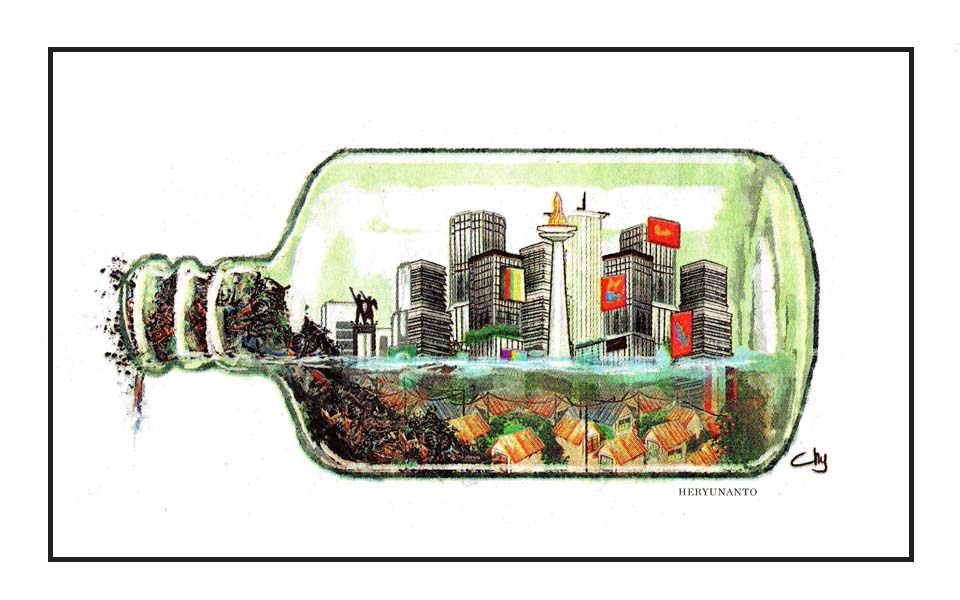 Body
From an oped piece titled Annual floods.
Almost as predictable as Jakarta's annual floods are the blame game that inevitably follows. Within days of massive flooding that inundated large parts of Jakarta in the week of 2020, the central government and the Jakarta administration were busy accusing each other of failing to prepare adequate flood control and prevention mechanisms.
Critics and environmental activists point out that aside from the chronic problems that plague Jakarta and make it prone to flooding every wet season, only a week before the Meteorology, Climatology and Geophysics Body (BMKG) issued a warning that several areas, including Jakarta, could expect heavy rainfall and strong winds at the end of the year.
Given that there was adequate warning, they say that this just shows how abysmal government management is at all levels and that the snide remarks being made by President Joko Widodo, Public Works and Public Housing Minister Basoeki Hadimoeljono and Jakarta Governor Anies Baswedan will do nothing to prevent further flooding.
Jakarta's long suffering population meanwhile, particularly those living in poor neighbourhoods most prone to flooding, has been left to pick up the pieces and do their best to cope with the next flood while public officials continue to throw accusations against each other.