Source
Kompas – March 26, 2021
Image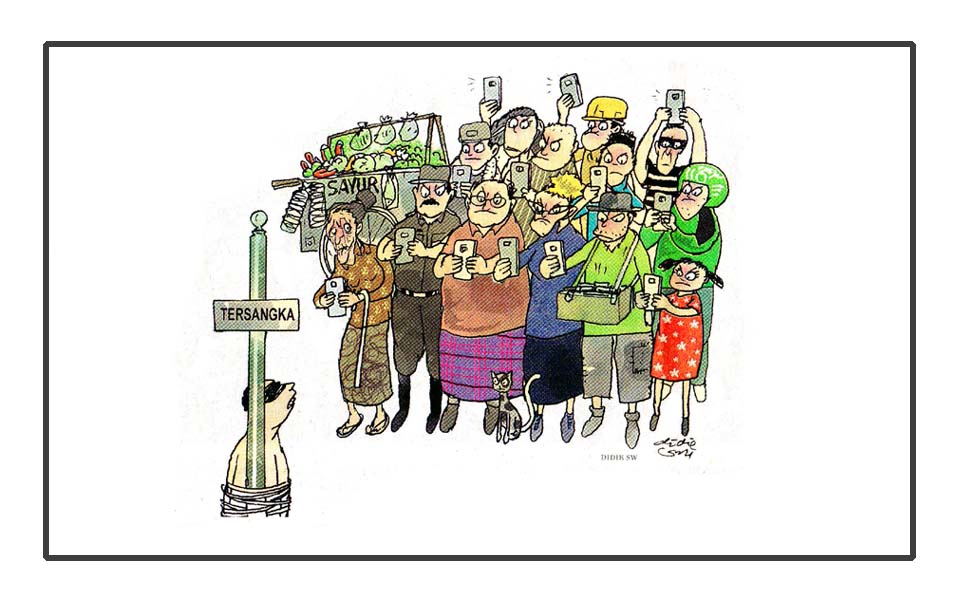 Body
Sign on pole reads "Suspect".
The national police cyber crimes division has announced they will give out rewards in the form of badges or pins to members of the public who report alleged crimes on social media.
The announcement was made on the police cyber crime's official Instagram account on March 16.
"Badge Awards: The badge which will be given to members of the public who actively participate in reporting alleged crimes on social media", reads the caption in the picture uploaded on the @ccicpolri Instagram account.
The police have also formed a new unit called the Virtual Police which is tasked with monitoring social media and issuing warnings if they find content which could potentially violate the law. As of March 12, some 89 social media accounts have received warnings from police.
Amnesty International Indonesia has slammed the move saying it has the potential to create social conflicts and that the program will only make people even more afraid of criticising the government.
"If the badge awards program is really implemented, this has the potential to make people even more afraid to express an opinion, especially if their views are critical of government officials", said Amnesty.