Source
Kompas – May 16, 2021
Image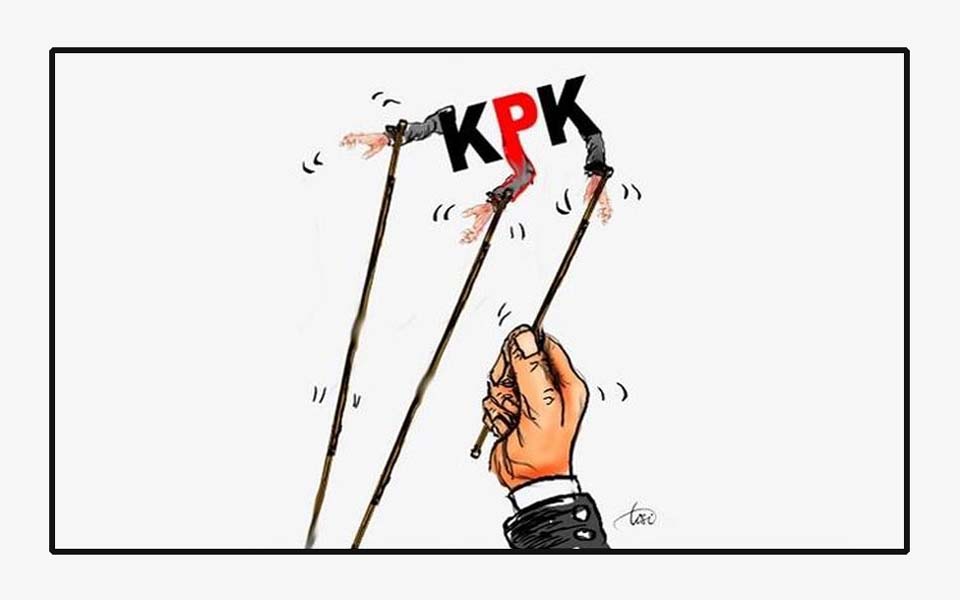 Body
Image by Toto Sihono
Indonesia's once formidable Corruption Eradication Commission (KPK) has now been transformed into another impaired government agency.
Having survived numerous attacks by the political elite over the last decade, in late 2019 President Joko "Jokowi" Widodo's ruling coalition and his patron Indonesian Democratic Party of Struggle (PDI-P) Chairperson Megawati Sukarnoputri succeeded in installing a politically compromised leadership and pushing through widely unpopular revisions to the KPK Law in order to reign in its powers and strip it of its independence.
Although some politicians and pundits argue that the "new" KPK will still be able to do its job – claiming recent arrests prove it can still tackle big cases – poor performance is the KPK's "new normal".
Indonesia's dismal results in Transparency International's 2020 survey indicate that the KPK's performance and credibility have fallen away.
Most investigations are neither new nor progressing quickly and effectively. There has also been a sharp reduction in sting operations, as well as an unprecedented deficit in the handling of big cases in mining, natural resources, state companies, the corporate sector, parliament and law enforcement.
Increasingly, the KPK's public statements protect shady figures in politically-sensitive cases and oppose strong anti-corruption efforts.
In what anti-corruption activists say is the final step in reigning in the agency, under the revised KPK Law all employees must be reclassified as state civil servants by November – seriously undermining investigators' ability to act independently in the face of rampant government corruption.
In early 2021 the new KPK chairperson Firli Bahuri – who has a chequered past of ethical violations and links with corrupt officials – began the process of using this to weed out "troublesome" KPK employees who refused to tow the line.
In May it was revealed that 75 of the KPK's most renowned and respected investigators – who not coincidently were also the staunches critics of the KPK Law revisions and Bahuri's leadership – would lose their jobs for failing to pass a civics knowledge or nationalism test, which critics say was ridden with politically driven questions unrelated to their competence as KPK employees.
[Based on a March 16 article by the East Asia Forum titled Indonesia's Corruption Eradication Commission in dire straits.]