Source
Jakarta Post – March 7, 2022
Image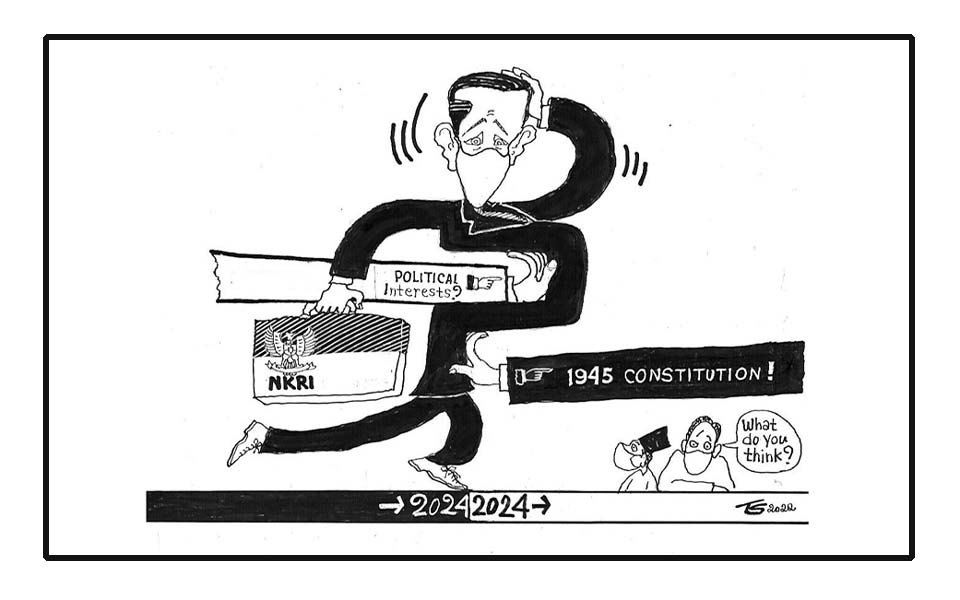 Body
From a Jakarta Post editorial titled Dangerous subversive minds behind talks to delay elections.
Endy Bayuni, Jakarta – Subversion. That is not too strong a word to describe the current attempt by some political leaders to extend the terms of the government, both of the President and the legislature, beyond 2024. Whatever pretext they use in advancing their argument, they are subverting the democratic political processes. And that is nothing less than treason.
They are lucky the nation no longer has the 1963 Subversion Law, which carried the death penalty. This is one of the first pieces of legislation that we repealed in 1998 as soon as we got rid of president Soeharto, who, like his predecessor Sukarno, had misused it to muzzle critics, for them to stay in power for long years.
Even if the campaign to delay the 2024 election falters, as surveys show there is little public support, the fact that we are having this conversation at all shows dangerous subversive minds at work among some of the nation's top political leaders.
More specifically, the chairs of three political parties – Muhaimin Iskandar of the Nation Awakening Party (PKB), Zulkiflie Hasan of the National Mandate Party (PAN) and Airlangga Hartarto of Golkar – have openly supported and are campaigning to have the current terms of the executive and legislative branches of the government, both at the national and local levels, extended for three more years.
The full article can be read here: https://www.thejakartapost.com/opinion/2022/03/06/dangerous-subversive-minds-behind-talks-to-delay-elections.html