Source
Kompas – November 24, 2012
Image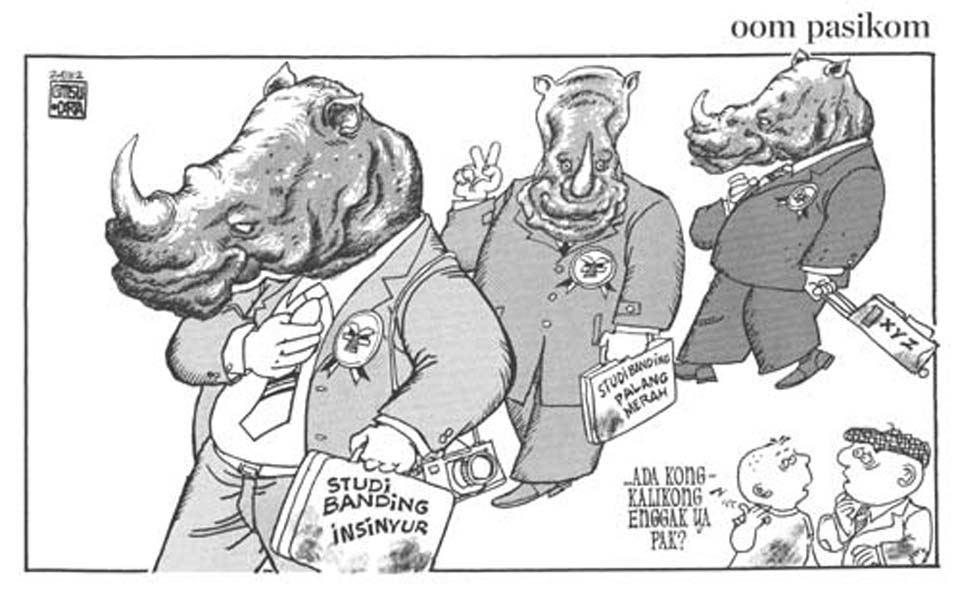 Body
Bags read: Engineering comparative study, Red Cross comparative study, XYZ study.
Kid: There's collusion here isn't there Dad?
Often depicted as thick skinned rhinoceroses immune to public criticism, lawmakers have allocated a whopping US$26 million for overseas junkets in 2013 to conduct so-called 'comparative studies' to gather information related to legislation, which critics say can easily be obtained online via internet search engines.