Source
Kompas – July 27, 2013
Image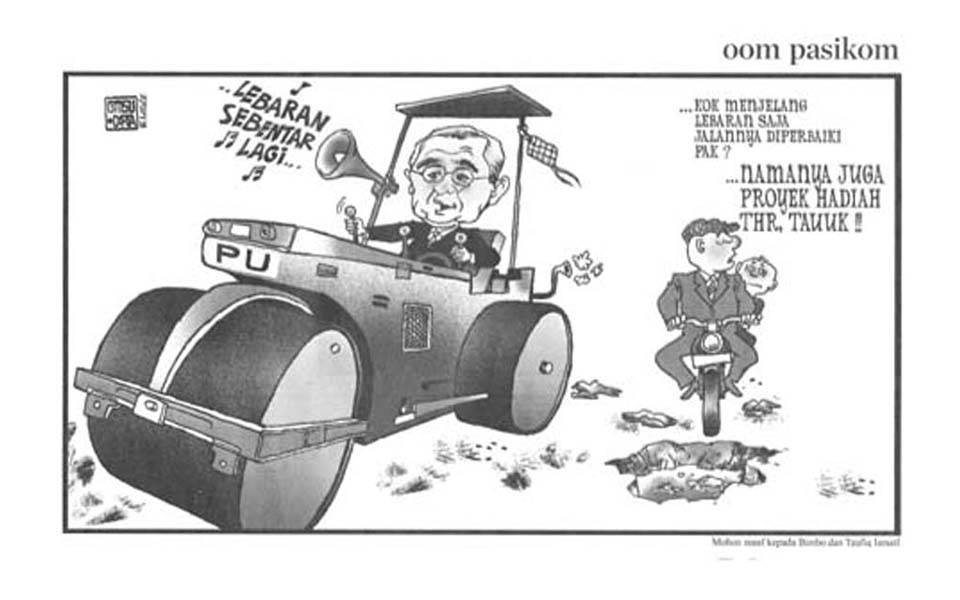 Body
Kirmanto: Lebaran's just around the corner...
Kid: Why's it only just before Lebaran that the roads get fixed Dad?
Man: It's what you might call a Holiday Bonus Gift Project fool!
As around 30 million people prepare to join the annual Lebaran holiday exodus, Public Works Minister Djoko Kirmanto has admitted that roadwork on Indonesia's major highways – which have been dogged by accusations of graft, bureaucratic delays and shoddy repairs – won't after all be finished on time.