Source
Kompas – August 1, 2018
Image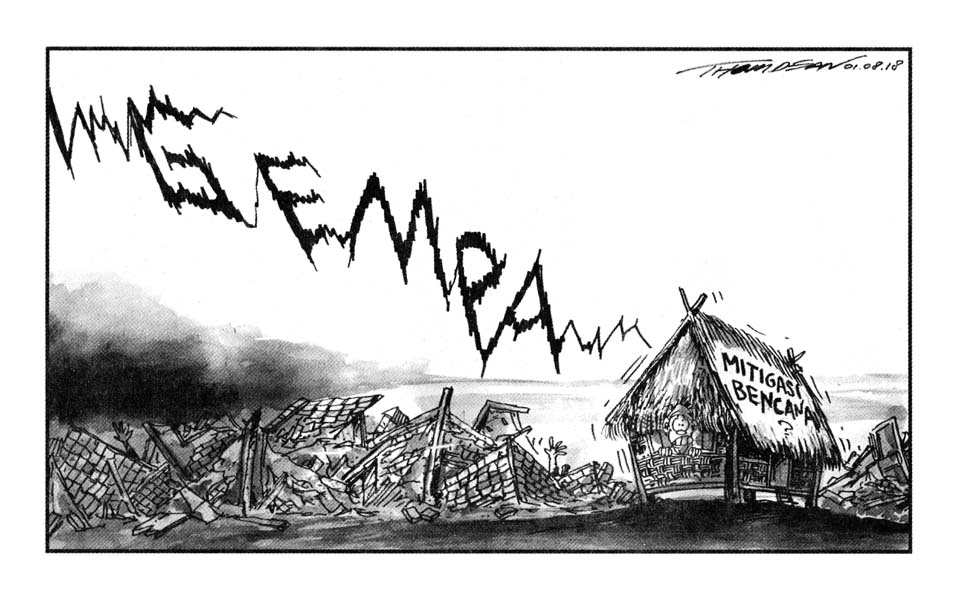 Body
A seven-day state of emergency has been declared following a magnitude 7 earthquake (gempa) that hit the Indonesian tourist island of Lombok on Sunday.
Ninety-one people have already been confirmed dead and 209 have been injured and the death toll is expected to rise, while tens of thousands of people have been forced to seek refuge after buildings and houses collapsed.
Located on the so-called Pacific "Ring of Fire", Indonesia has experienced several major earthquakes and tsunamis since 2004 but insufficient funding remains one of the biggest shortcomings when it comes to tsunami early warning systems and disaster mitigation (mitigasi bencana) efforts.
According to the Ministry of Finance data, the National Disaster Mitigation Agency's disaster management budget has been steady declining in recent years with less than Rp 800 billion (US$49 million) being allocated to the agency this year, down from Rp 1.8 trillion in 2017.