Democracy & Civil Rights
Displaying 1-3 of 3 Articles
August 2015
Kid: We are independent aren't we Dad?
Kid: Is our democratic sovereignty is in the hands of the people... the politicians or money Dad? (badge reads 'independent candidate')
April 2015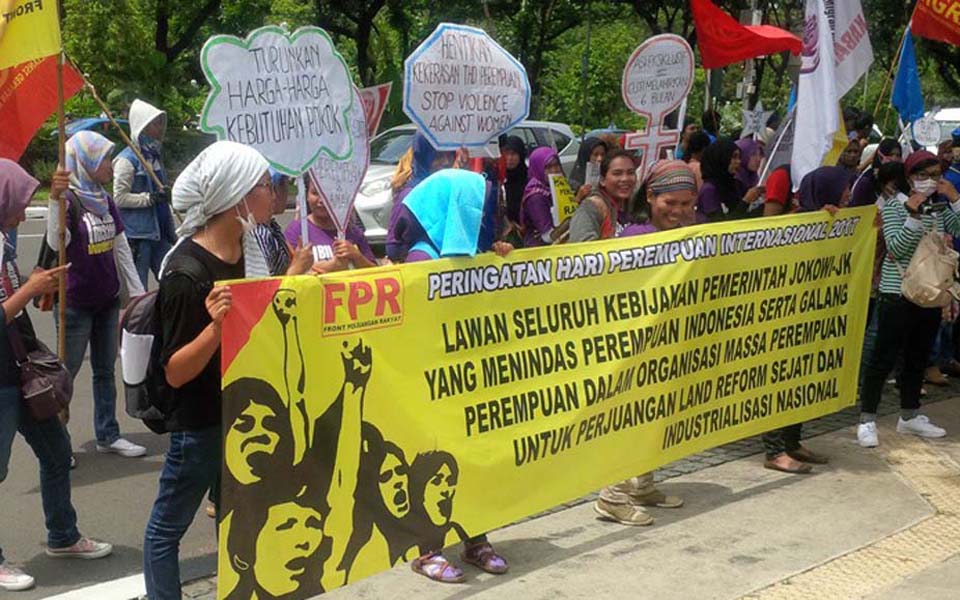 MRB Media – April 20, 2015
Jakarta – As many as 18 people from the People's Struggle Front (FPR) were arrested by the Metro Jaya police at a protest action in front of the US Embassy in Gambir, Central Jakarta.