Infrastructure & Development
Displaying 1-2 of 2 Articles
December 2011
Kompas – December 3, 2011
Men: The Kartanegara bridge tragedy isn't my responsibility...
Rat: Who's responsible? Me! That's the way it is with projects!
January 2011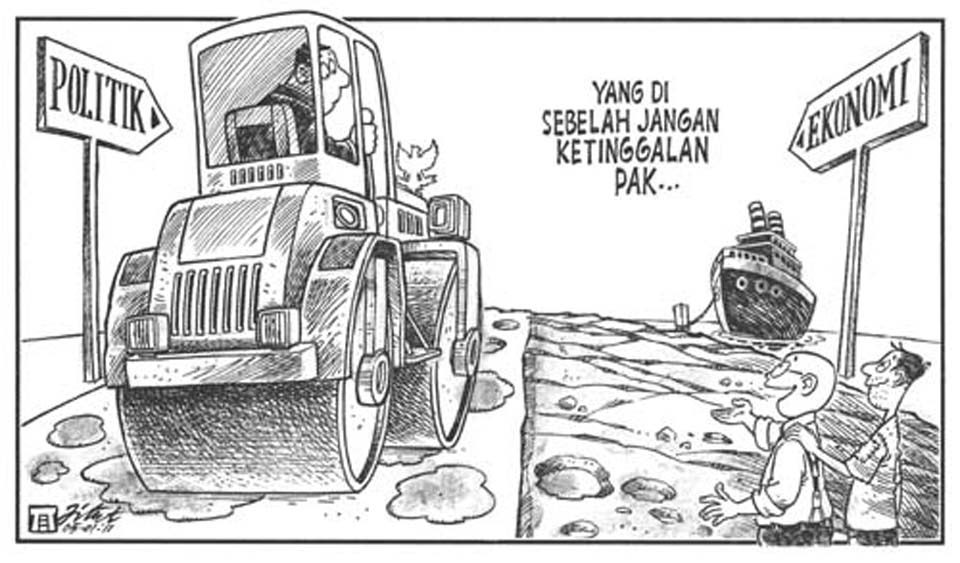 Man: Don't forget about the other side Mr...
Signs read: Politics, Economy
Reports of 12-kilometer traffic jams and frustrated truck drivers having to eat and sleep on the road to the port city of Merak in Banten have again highlighted the government's emphasis on image building and political largesse at the expense of desperately need infrastructure spending.