Regional & Special Autonomy
Displaying 1-5 of 5 Articles
November 2011
May 2011
Kid: Yogya gudeg (a traditional Yogyakarta dish) is delicious Mr... how come you're rummaging about in it again!
Man: They're just creating new problems for themselves...
January 2011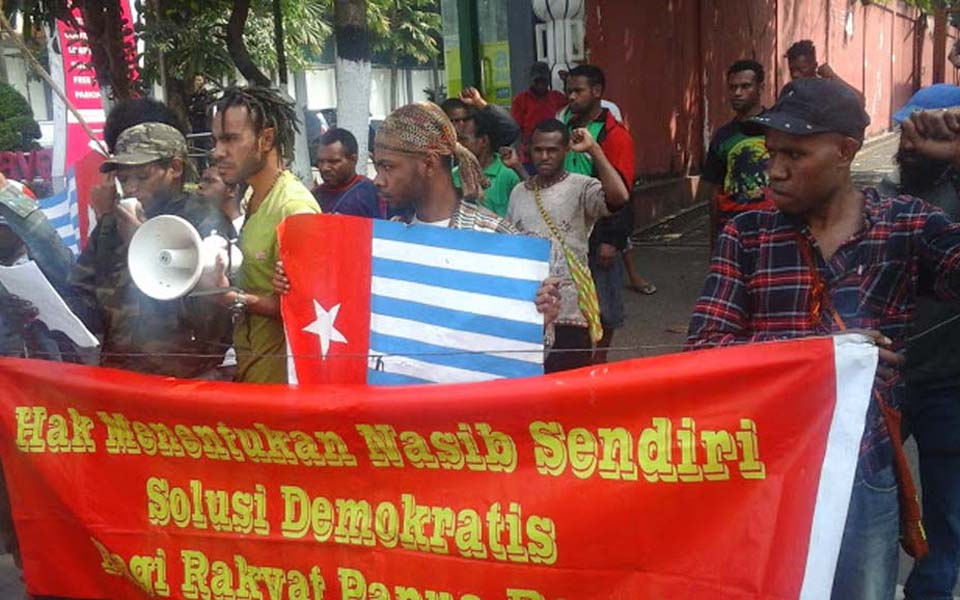 CyberNews – January 28, 2011
Yogyakarta – The special autonomy that has been in effect in Papua since 2001 is not working in accordance the hopes of the indigenous people there.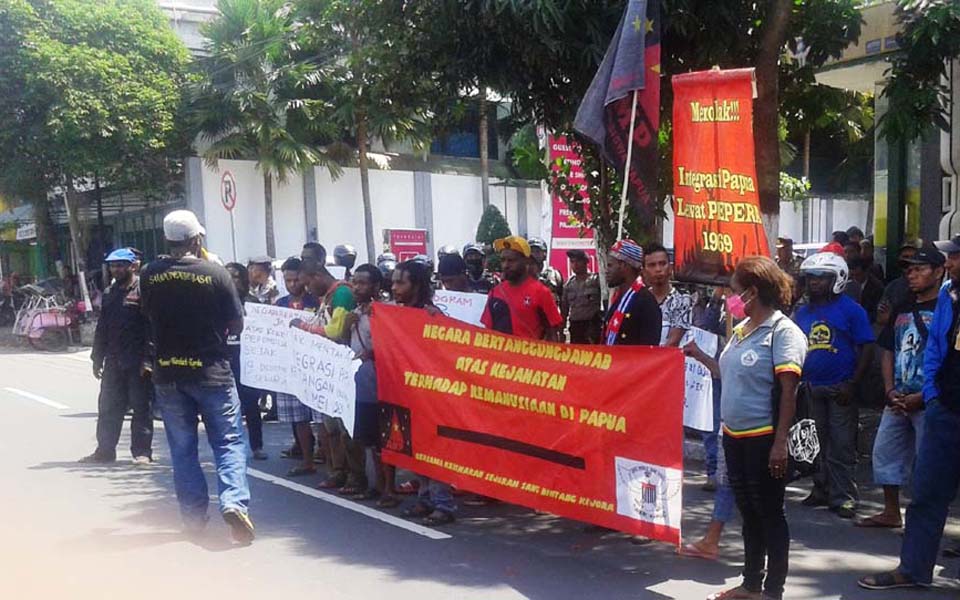 KRjogja.com – January 27, 2011
Yogyakarta – A group of Papuans in the Central Java city of Yogyakarta from the Anti-Colonial Movement (Ganja) held a protest action in the Jl. Malioboro area on Thursday January 27.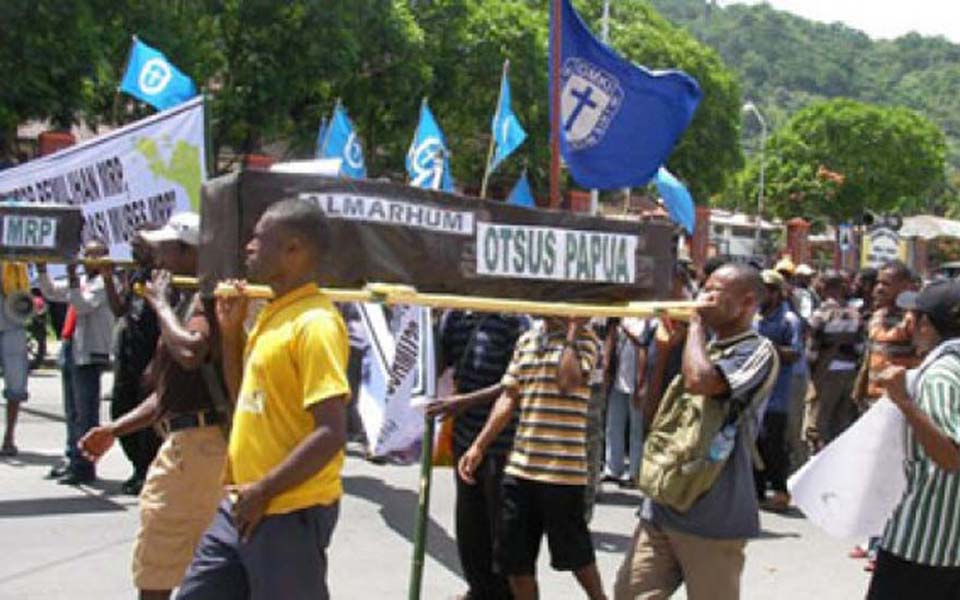 Tempo Interactive – January 26, 2011
Jerry Omona, Jayapura – Thousands of Papuan occupied the Papua People's Council (MRP) offices in the provincial capital of Jayapura on Wednesday January 26 demanding that the government cancel the