Drunken Republic 2010
December 2010
Kompas – December 29, 2010
Corruption-collusion-nepotism, law enforcement, migrant workers beheaded, marginal...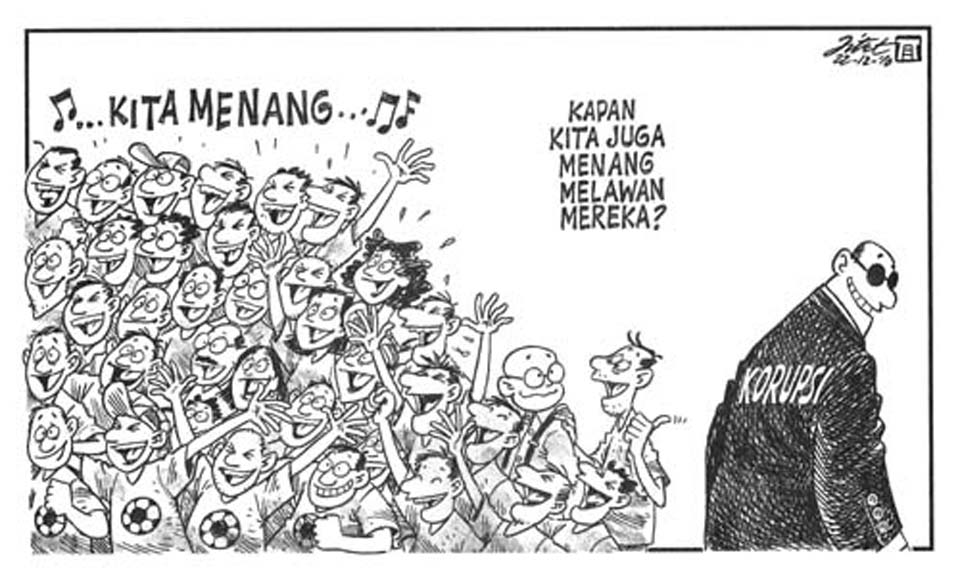 Kompas – December 22, 2010
Crowd: We won, we won...
Man: So when will we win against them? (jacket reads corruption)
Kompas – December 11, 2010
Man: A monarchy? No way!
Kid: How right you are lord
Man: It's not in accordance with the constitution!
Kompas – December 8, 2010
1st Man: Everything's covered in dust...
2nd Man: But not the promises made to us, right?
Kompas – December 4, 2010
Dentist: You'll need lots of checkups Mr! So you don't get toothless too quick and have them replaced by false teeth!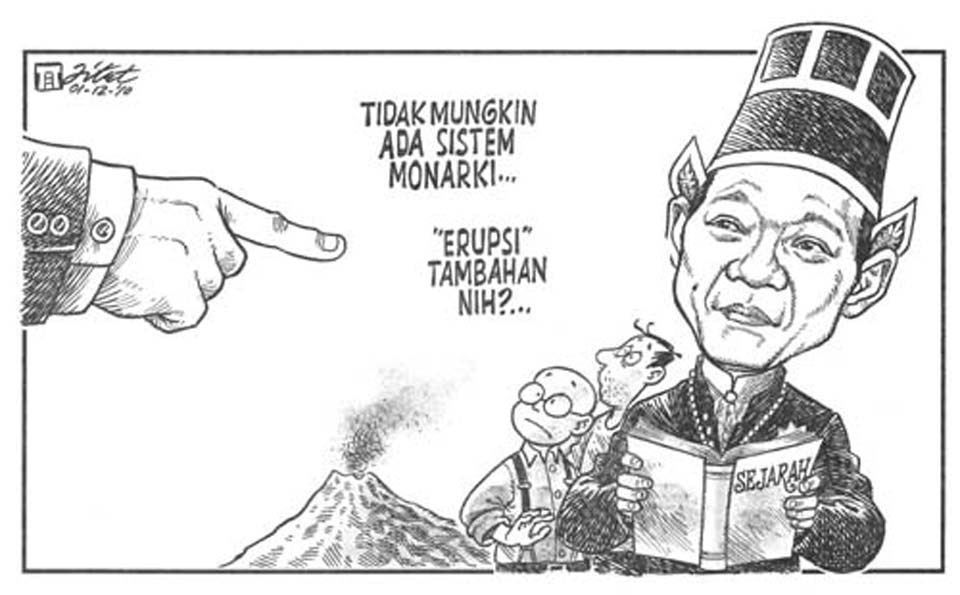 Kompas – December 1, 2010
Government: It's impossible to have a monarchy system
Man: What's this, another 'eruption'
November 2010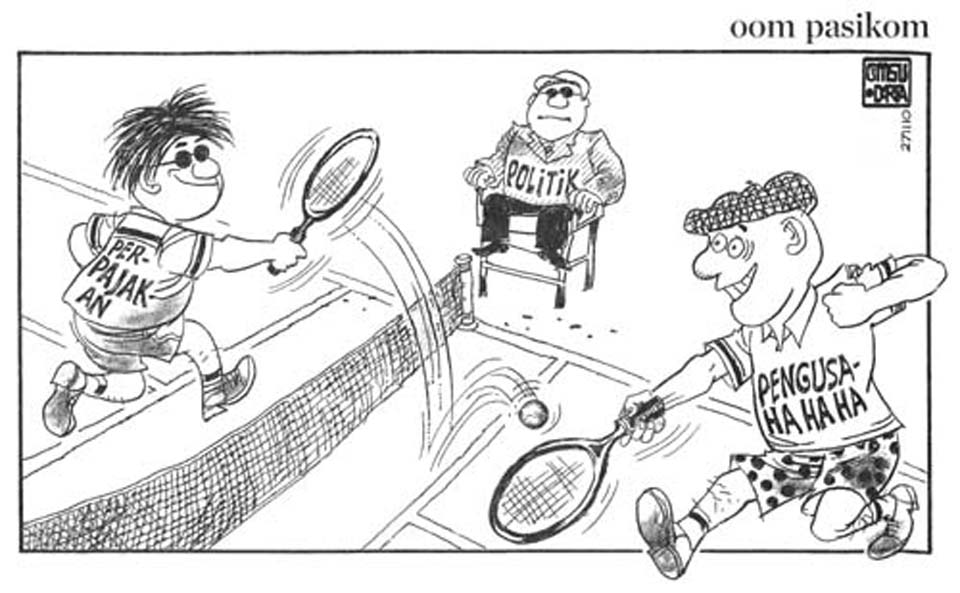 Kompas – November 27, 2010
Taxation, Politics, Funny business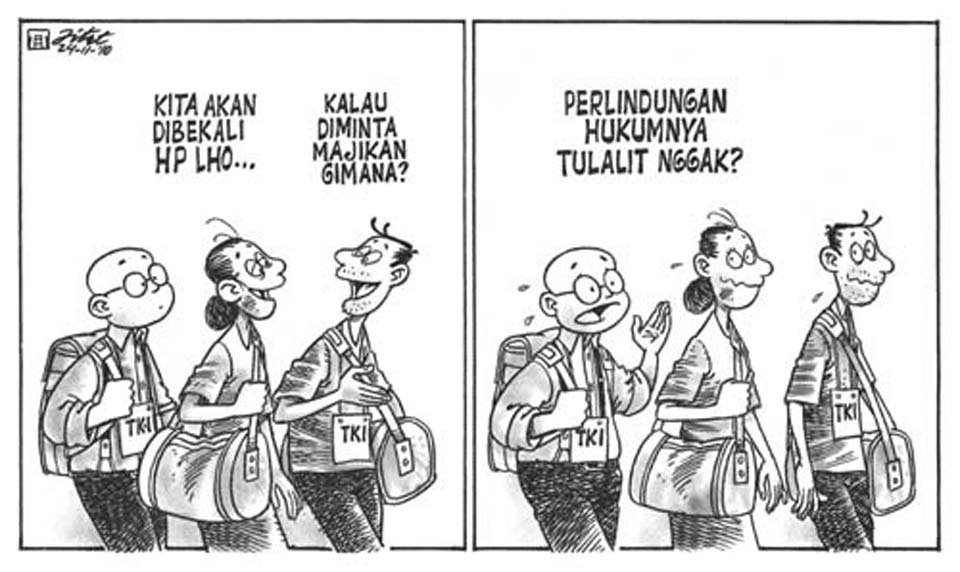 Kompas – November 24, 2010
Woman: We'll be furnished with cell phones remember...
1st Man: And if the employer asks for them?
Kompas – November 20, 2010
Gayus: Happy here, happy there, happy happy everywhere...
Kompas – November 13, 2010
Bakso seller: Mr President! Was it in the interests of Indonesian-American relations or for the sake of... bakso!