Drunken Republic 2016
December 2016
Kompas – December 31, 2016
Widodo: Our enemy isn't [our] diversity but corruption (figure reads 'Intolerance')
Kompas – December 17, 2016
Demon: Hate speech, provocation, intolerance, slander, defamation, hoax news
November 2016
Kompas – November 26, 2016
Kompas – November 19, 2016
Umbrella reads 'Fraternity', bouquet reads 'Intan'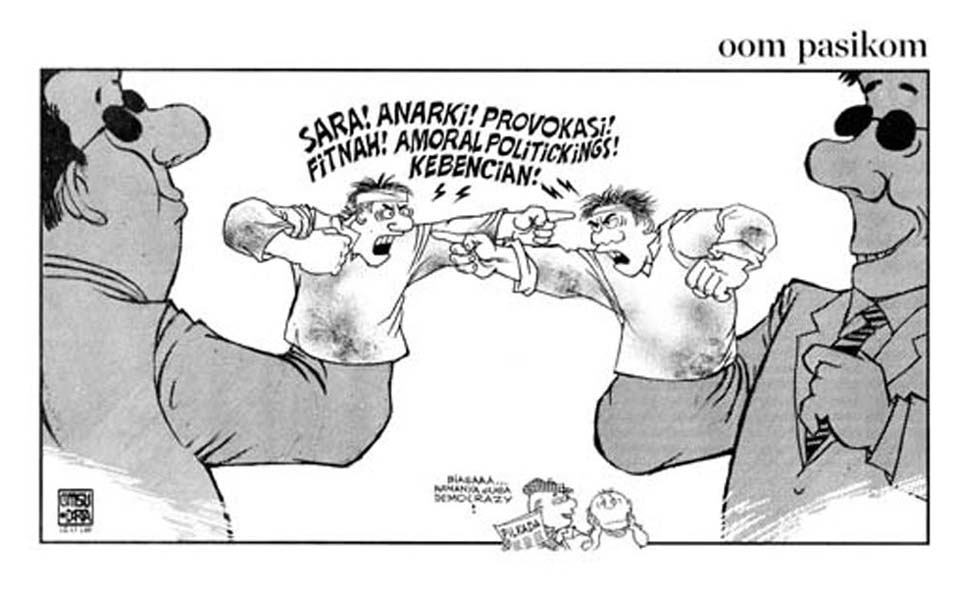 Kompas – November 14, 2016
Hand puppets: Sectarian conflicts! Anarchy! Provocation! Slander! Amoral politicking! Hatred!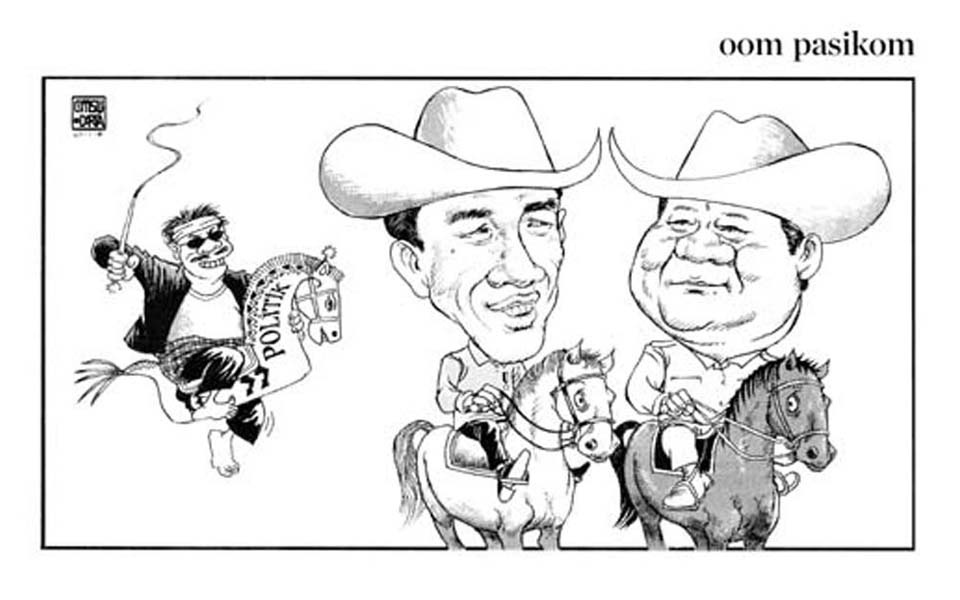 Kompas – November 5, 2016
Concerns over the possibly of violence at a rally scheduled for November 4 organised by Islamic hardliners demanding Jakarta Governor Basuki 'Ahok'
October 2016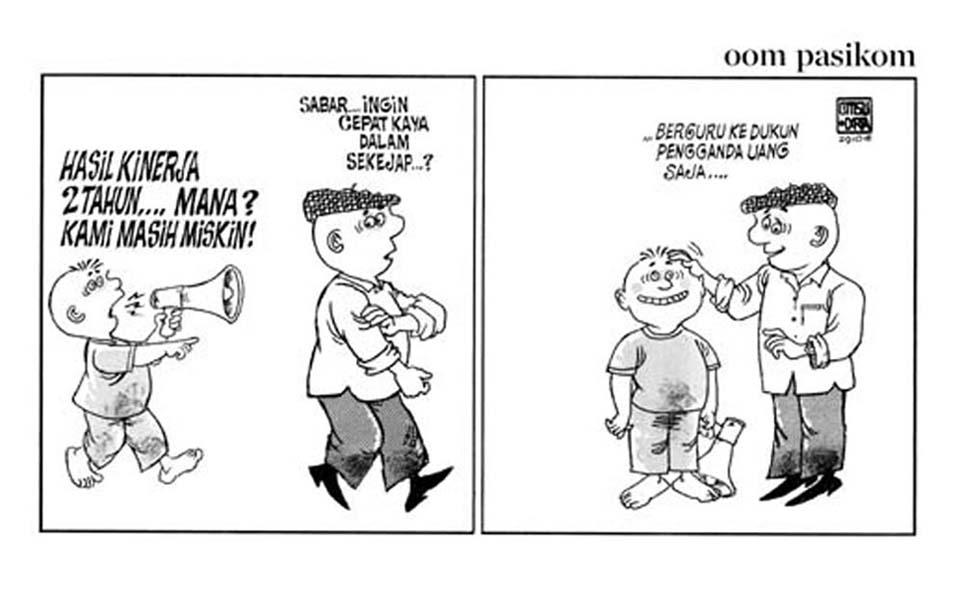 Kompas – October 29, 2016
Kid: Where's the result of two years work? We're still poor!
Kompas – October 26, 2016
From an op-ed piece title 'Robbing your own country'
Kompas – October 24, 2016
With only around 10% of government spending being allocated to maintain and repair the country's dilapidated irrigation systems and improve farmers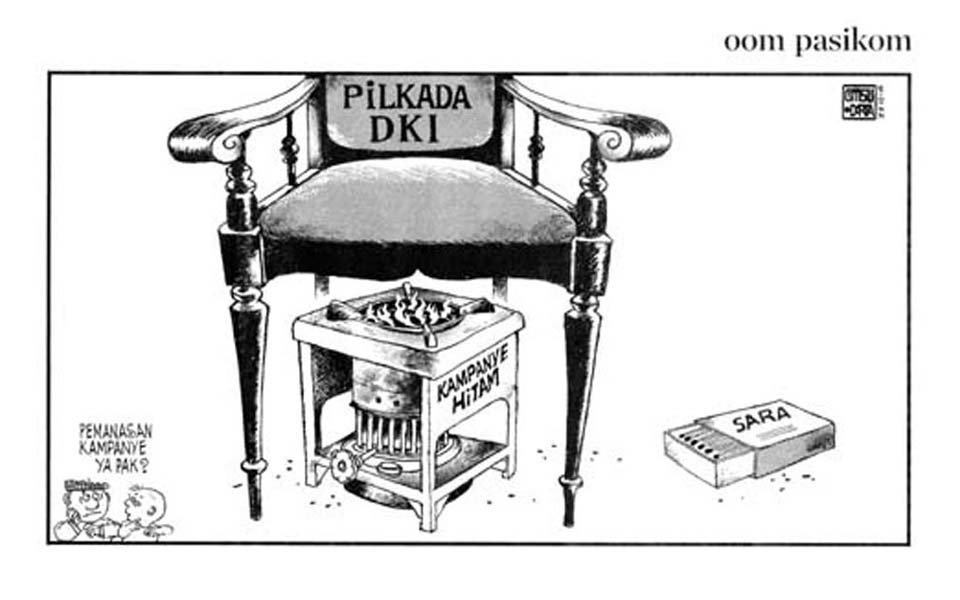 Kompas – October 22, 2016
Kid: Heating up the campaign right Dad?