Source
Kompas – February 11, 2020
Image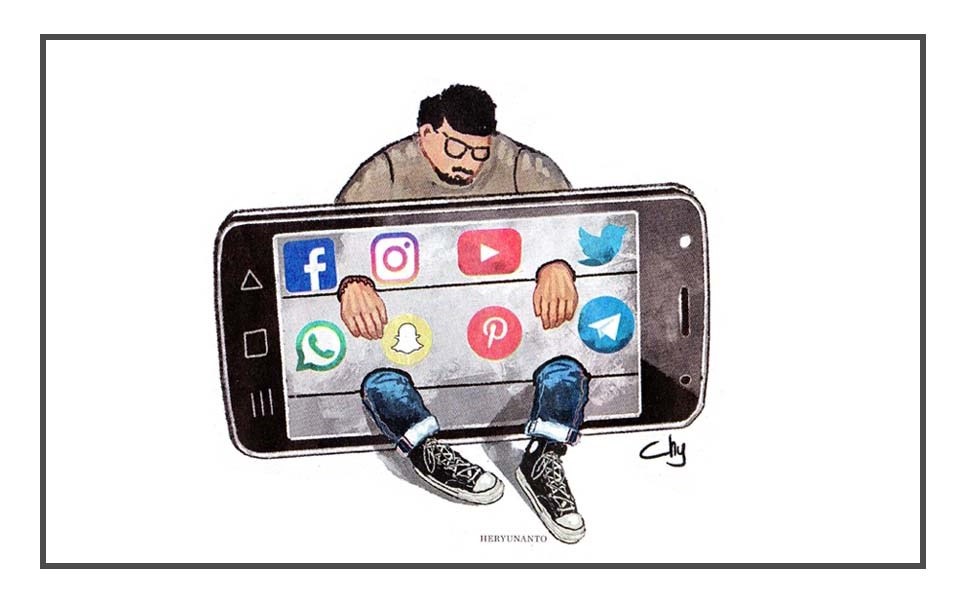 Body
From an op-ed piece titled Social Media Paradox.
A growing number of people are falling foul of Indonesia's Information and Electronic Transaction Law (ITE), which is notorious for being used to criminalise political dissidents.
Human rights lawyer Veronica Koman and journalist Dandhy Dwi Laksono were charged in September for allegedly "inciting hatred" on social media related to recent unrest in Papua.
During protests against controversial legislation being deliberated by parliament in the same month, journalist and musician Ananda Badudu was charged with spreading "fake news" for saying that students were mistreated by the police.
More recently, Corruption Eradication Commission (KPK) investigator Novel Baswedan was reported to the police and accused of faking an eye injury following an acid attack two years ago.
The ITE Law was enacted during President Susilo Bambang Yudhoyono's term in 2008 supposedly to protect consumers in electronic transactions on the internet. In practice however, the government and law enforcement officials have abused the law to silence political dissidents.
Freedom House downgraded Indonesia's status from "free" to "partially free" towards the end of the Yudhoyono administration in 2014. The country's rank fell from 41st in 2013 to 42nd in the following year.
The situation worsened under President Joko "Jokowi" Widodo with Indonesia's score on civil liberties dropping from 34 in 2018 to 32 this year. The country's freedom of expression index also dropped from 12 in 2015 to 11 in 2019.
According to data from the South East Asian Freedom of Expression Network (SAFEnet) and Amnesty International, the number of incidents involving the law surged from 74 cases during Yudhoyono's term (2009-2014) to 233 cases during Widodo's tenure (2014-2019) – a more than threefold increase.