Freedom of Speech & Expression
Displaying 1-10 of 379 Articles
August 2022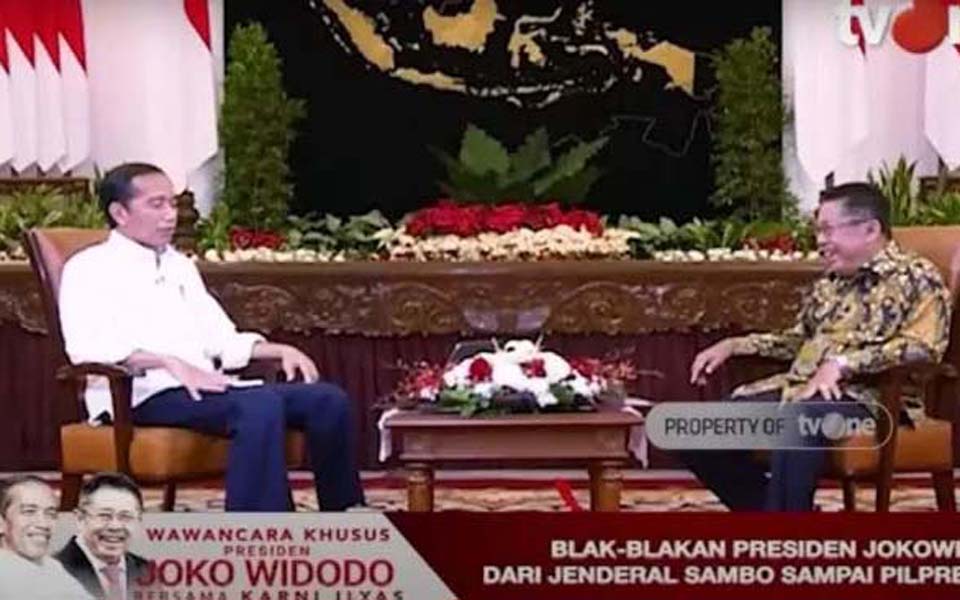 CNN Indonesia – August 23, 2022
Jakarta – President Joko "Jokowi" Widodo believes that the democratic climate in Indonesia at the moment is very liberal.
Kompas.com – August 9, 2022
Ardito Ramadhan, Jakarta – Southeast Asia Freedom of Expression Network (SAFENet) freedom of expression division head Nenden Sekar Arum is of the view that the stupa meme case which has ensnared te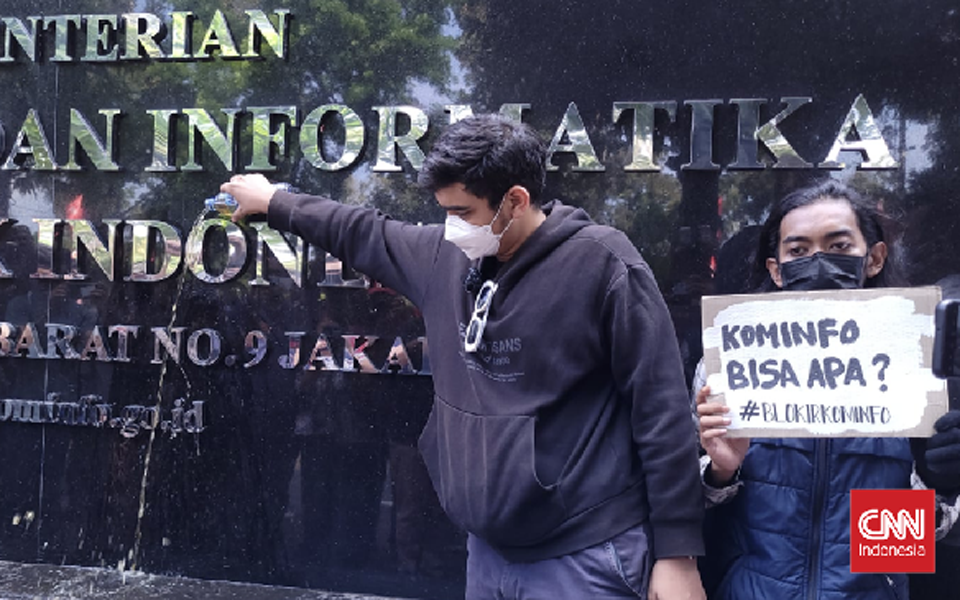 CNN Indonesia – August 1, 2022
Jakarta – A planned urine bottle throwing action called by the group Student Political Block (BPP) has been cancelled.
July 2022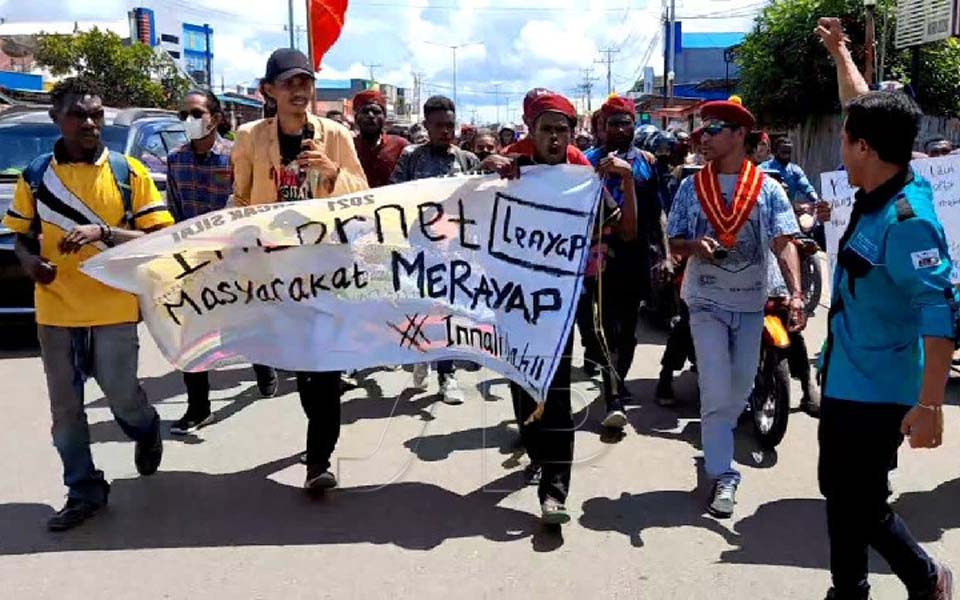 Kompas.com – July 30, 2022
Tatang Guritno, Jakarta – Indonesian Legal Aid Foundation (YLBHI) Chairperson Muhammad Isnur says that he deplores the Communication and Information Ministry (Kominfo) decision to block 10 websites
Antara News – July 28, 2022
Muhammad Zulfikar, Jakarta – The National Human Rights Commission (Komnas HAM) is recommending to the government and the House of Representatives (DPR) that they revise the Draft Law on the Second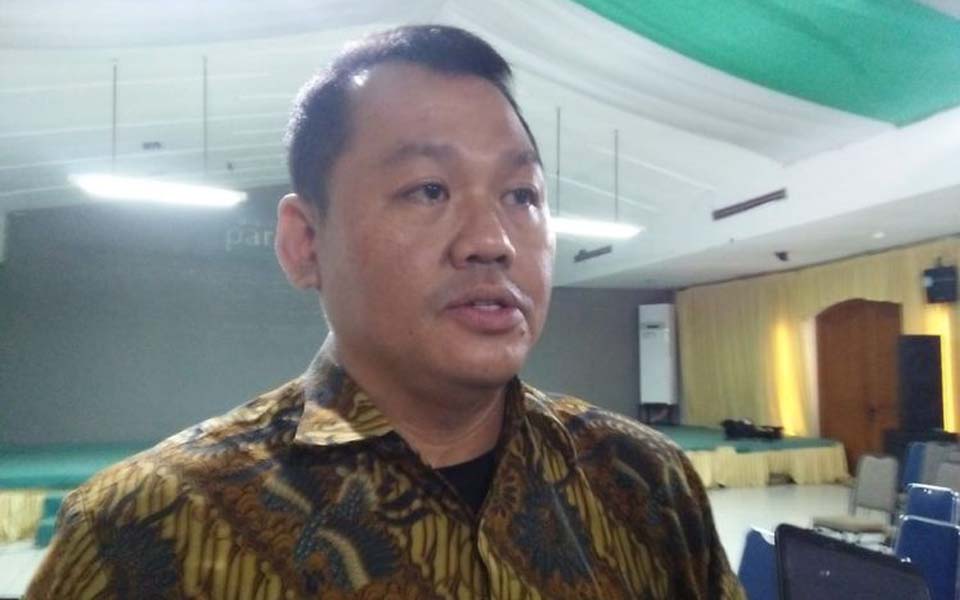 Kompas.com – July 11, 2022
orio Mantalean, Jakarta – Year by year, space for digital freedom in Indonesia is narrowing.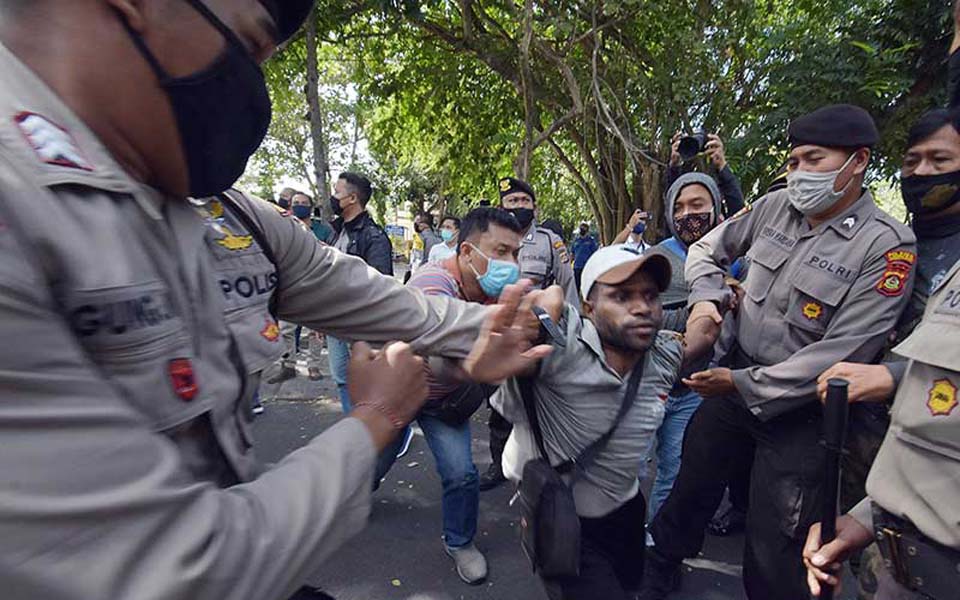 CNN Indonesia – July 11, 2022
Jakarta – The results of an Indonesian Political Indicator survey show that the majority of respondents agree that people are finding it more difficult to hold demonstrations and the police are inc
Medan – A Kamisan (Thursday) action held by a civil society group in the North Sumatra provincial capital of Medan was forcibly broken up by plan clothed police officers on Thursday July 7
Kompas.com – July 6, 2022
Nicholas Ryan Aditya, Jakarta – House of Representatives (DPR) Deputy Speaker Sufmi Dasco Ahmad from the Greater Indonesia Movement Party (Gerindra) says that they will consider a proposal to discu
June 2022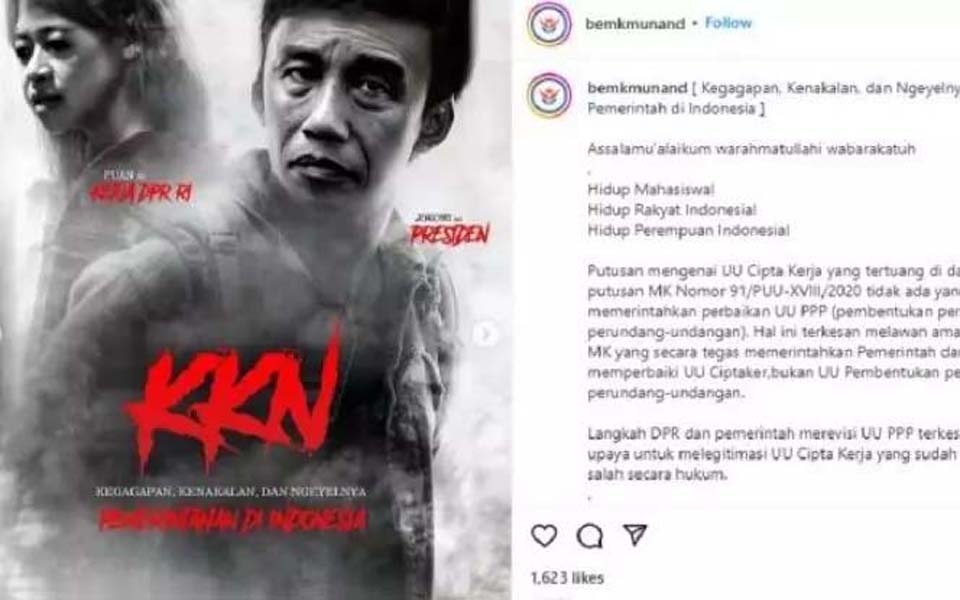 CNN Indonesia – June 24, 2022
Jakarta – Amnesty International Indonesia has criticised a case involving three Andalas University (Unand) Student Executive Council Student Community (BEM KM) leaders who have been summoned by pol