Freedom of Religion & Worship
Displaying 1-5 of 5 Articles
September 2010
Tempo Interactive – September 19, 2010
Mojokerto, East Java – Scores of young people from a variety of organisations held a peaceful action on Jl.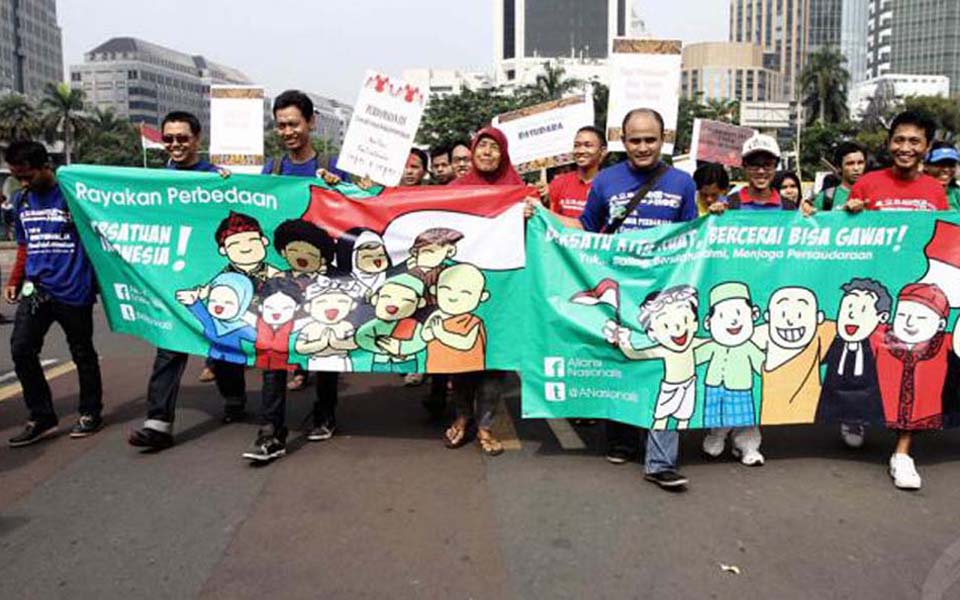 Jatim News – September 19, 2010
Misti P., Mojokerto (beritajatim.com) – Around 50 people from the alliance National Humanity and Anti-Violence Solidarity Concern (SPKKAK) will hold joint prayers in front of the Mojokerto municipa
Kompas – September 18, 2010
Police officer: Purely a criminal act!
Man: You forgot your magnifying glass Mr!
Pool of blood reads 'violence'
Kompas – September 15, 2010
Bhinneka Tunggal Ika: The national motto, Unity in Diversity
1st Man: Doesn't it say there's freedom of worship?
2nd Man: It only say's it...
January 2010
Indonesia's fourth president Abdurrahman 'Gus Dur' Wahid died at the age of 69 on December 30.