Women's Rights & Gender Equality
Displaying 1-6 of 6 Articles
September 2008
Kompas – September 29, 2008
"... although legislation represents an important start, its role cannot be more than just a beginning.
Detik.com – September 22, 2008
Triono Wahyu Sudibyo, Semarang – Scores of activists from the Cental Java Network for the Protection of Women and Children (JPPA) demonstrated against the Draft Anti-Pornography law in the Central Java provincial capital of Semarang on Monday September 22 demanding that the draft law be cancelled.
Kompas – September 9, 2008
Denpasar – In the campaign to eradicate illiteracy, women need special priority because the illiteracy rate among women is more than twice as high as men.
April 2008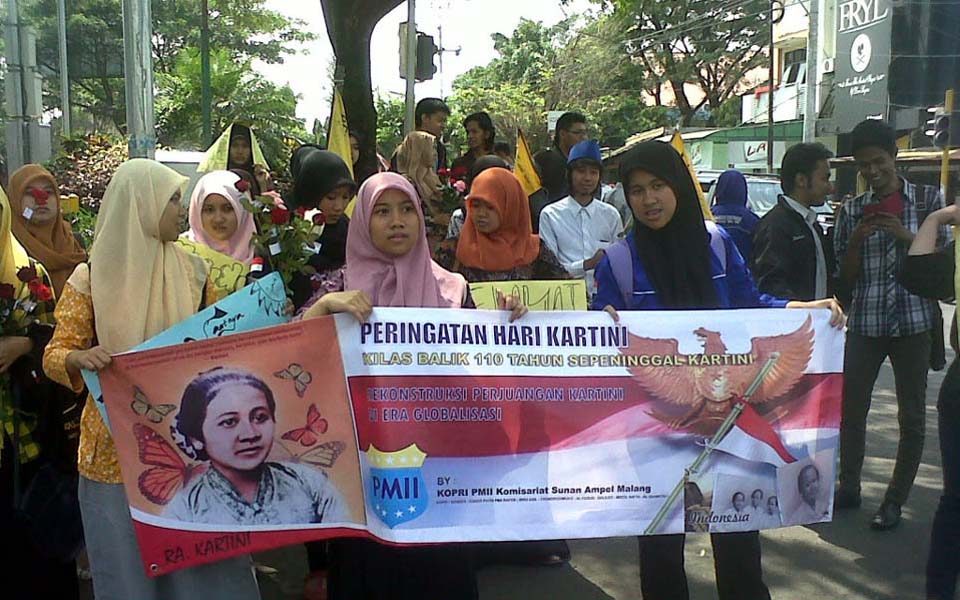 Tempo Interactive – April 21, 2008
Agung Sedayu, Jakarta – Protest actions and parades across Central and South Jakarta will colour the capital today, Monday April 21. Based on information from the Metro Jaya regional police Traffic Management Centre (TMC), the actions take place between 9am and 4pm.
March 2008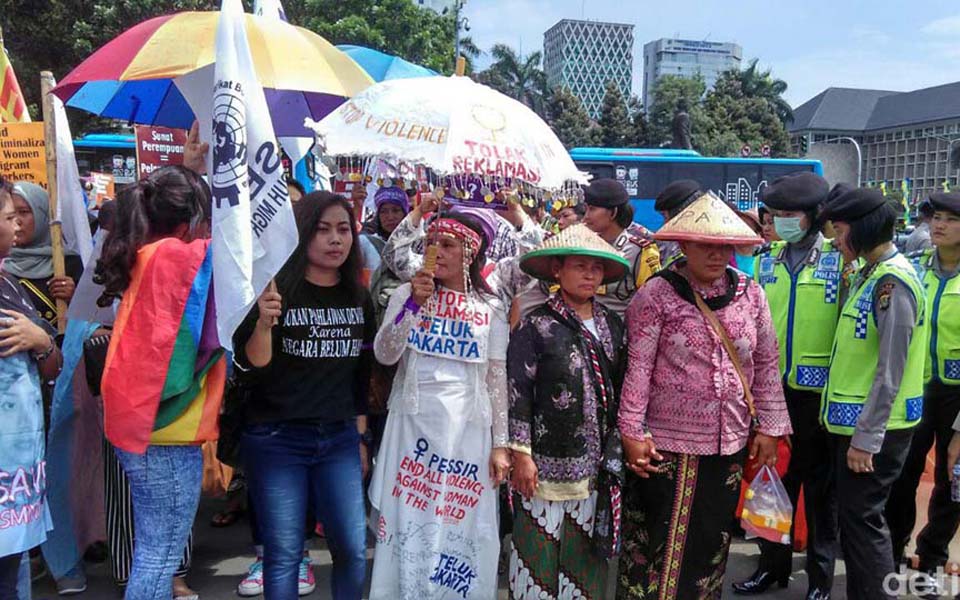 Jakarta – The commemoration of International Women's Day (IWD) was marked by the accumulation of bitter gifts in the form of the soaring price of basic commodities and soybean, the bacteria infection of powdered milk products and the high cost of education and healthcare.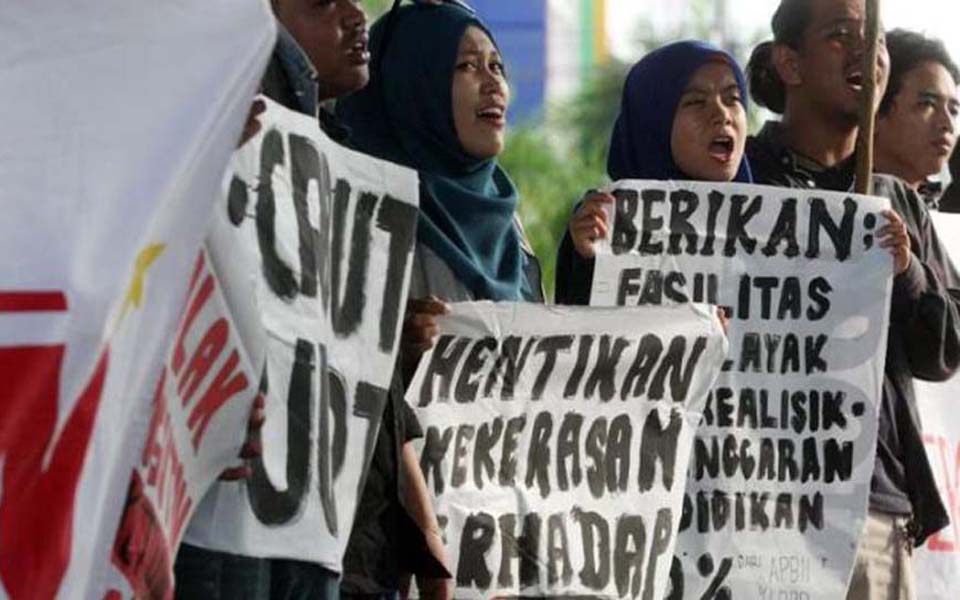 Tempo Interactive – March 6, 2008
Erick P. Hardi, Bandung – Scores of students and workers from the National Student Front (FMN) demonstrated in the West Java provincial capital of Bandung today to commemorate International Women's Day which falls on Saturday March 8.