Money Politics & Elite Conflicts
Displaying 1-7 of 7 Articles
December 2009
Kompas – December 16, 2009
Man: You'll be exonerating those who are right and blaming those who are wrong, right Mr?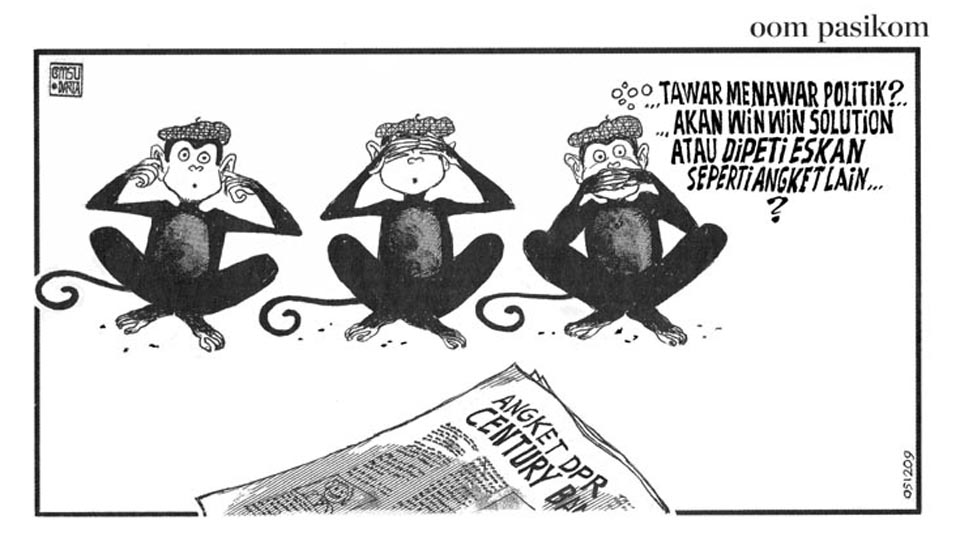 Kompas – December 5, 2009
...Political negotiations? Will it be a win-win solution or just be put on ice like other inquiries?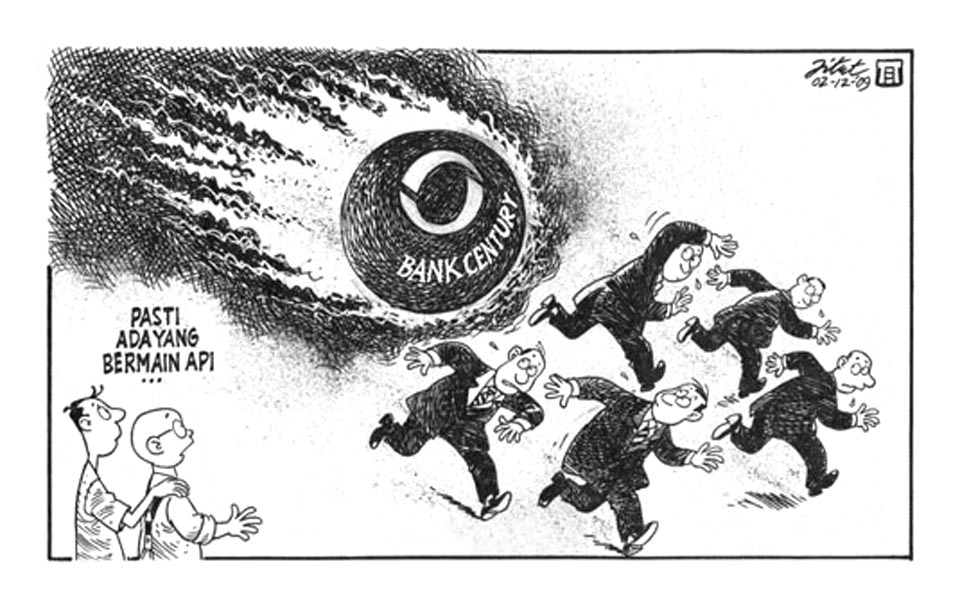 Kompas – December 2, 2009
Man: Someone's defiantly playing with fire.
October 2009
April 2009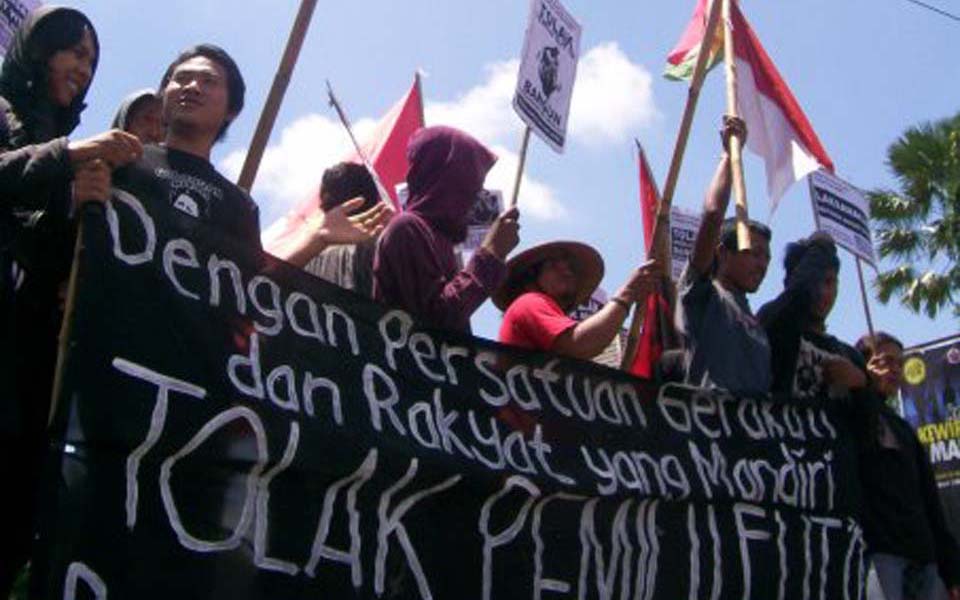 Yogyakarta – On Sunday April 6, around 40 students from the United People's Committee (KRB) demonstrated at the Gadjah Mada University roundabout in the Central Java city of Yogyakarta.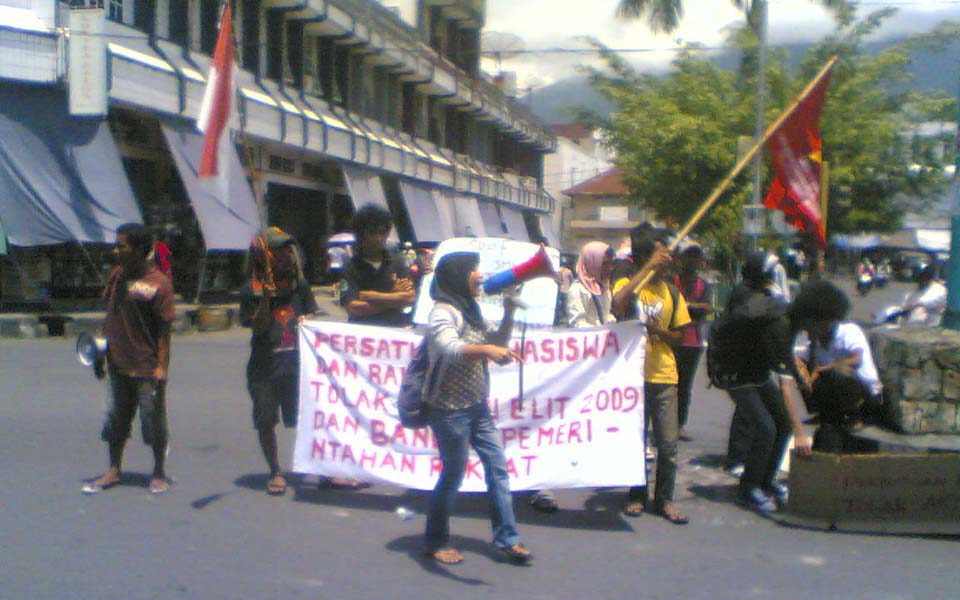 Waspada Online – April 6, 2009
Medan – The North Sumatra Union for the Politics of the Poor Front (FPPRM) believes that the administration of President Susilo Bambang Yudhoyono has failed.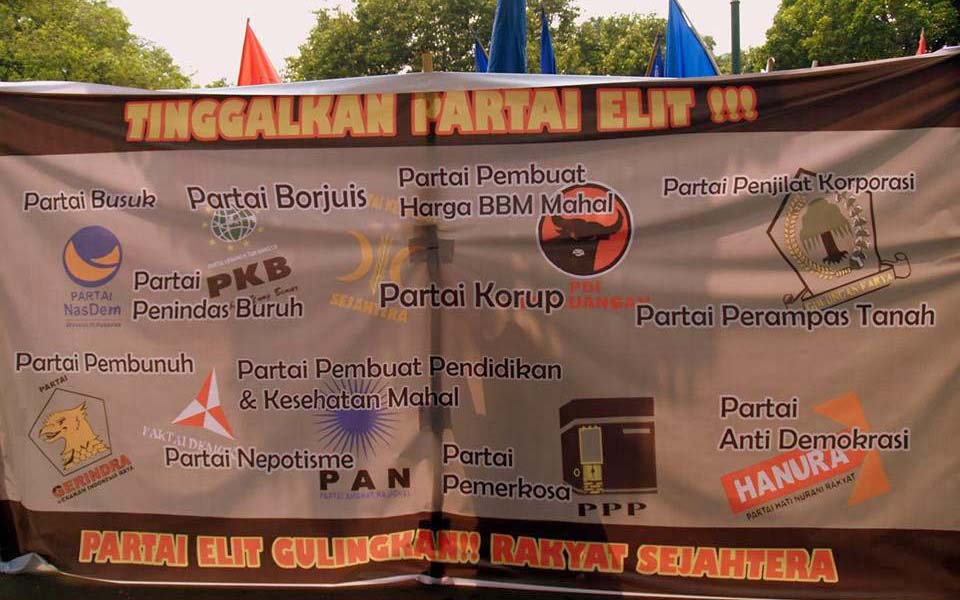 Warta Jatim (East Java News) – April 6, 2009
Surabaya – On Sunday April 5, protesters from the East Java People's Union Against the Elections (PRTP) held a demonstration at the Bungkul Park in the East Java provincial capital of Surabaya.