Money Politics & Elite Conflicts
Displaying 1-7 of 7 Articles
December 2009
Kompas – December 16, 2009
Man: You'll be exonerating those who are right and blaming those who are wrong, right Mr?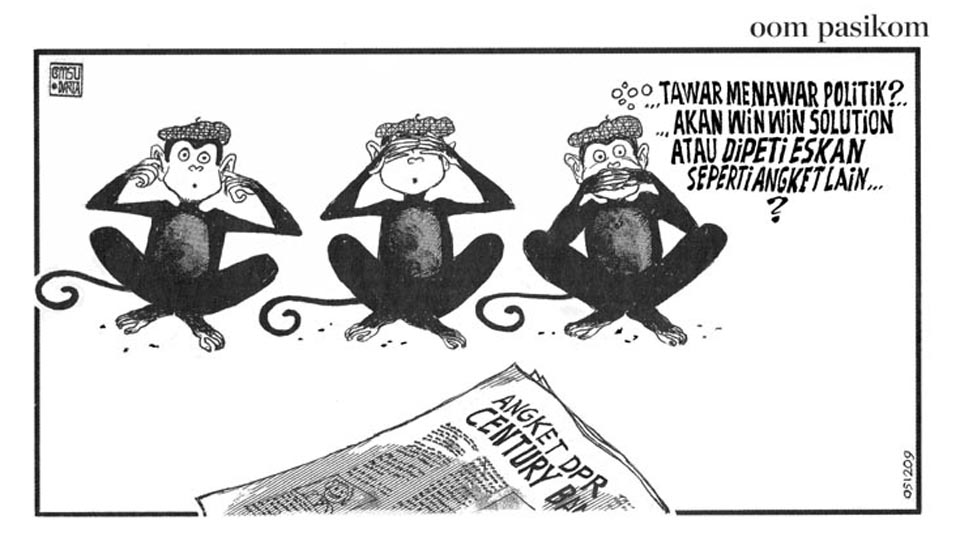 Kompas – December 5, 2009
...Political negotiations? Will it be a win-win solution or just be put on ice like other inquiries?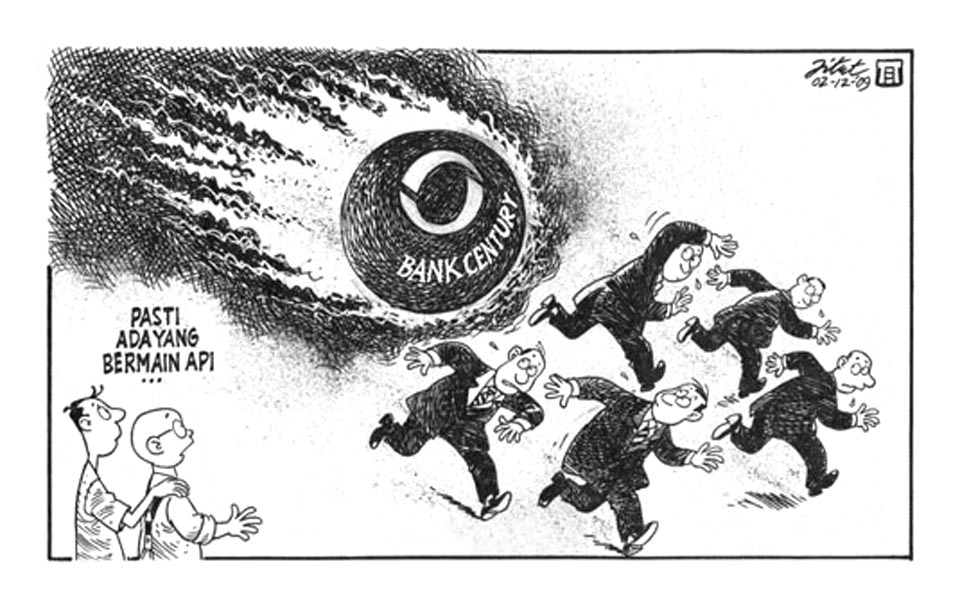 Kompas – December 2, 2009
Man: Someone's defiantly playing with fire.
Analysis say that the House of Representatives' Bank Century inquiry is rapidly turning into a fight within the political elite in which the originally stated goal of uncovering the truth behind the bailout decision is being sidelined by competing political interests.
October 2009
April 2009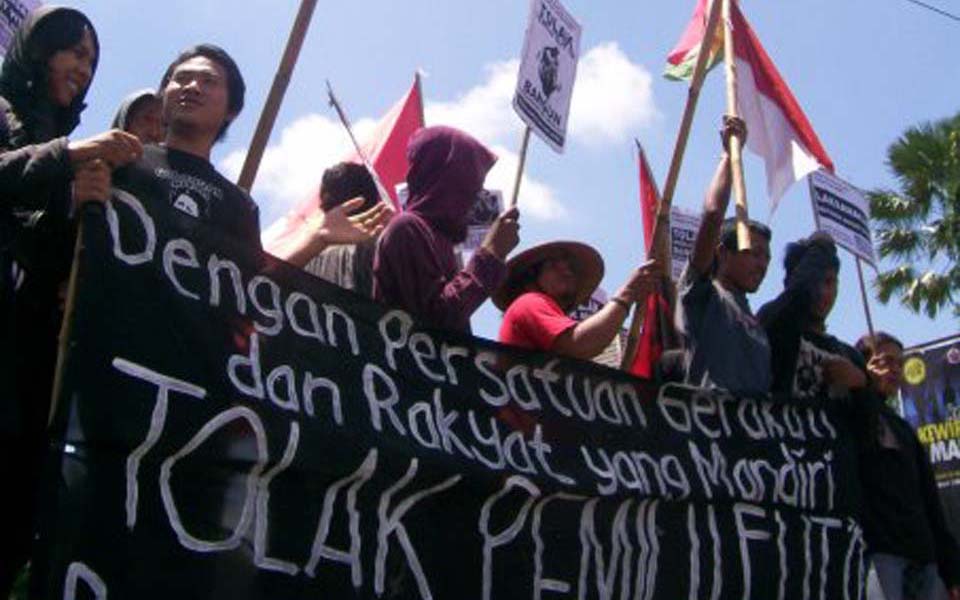 Yogyakarta – On Sunday April 6, around 40 students from the United People's Committee (KRB) demonstrated at the Gadjah Mada University roundabout in the Central Java city of Yogyakarta. The protesters were opposing the 2009 general elections and calling for the immediate creation of an anti-imperialist government.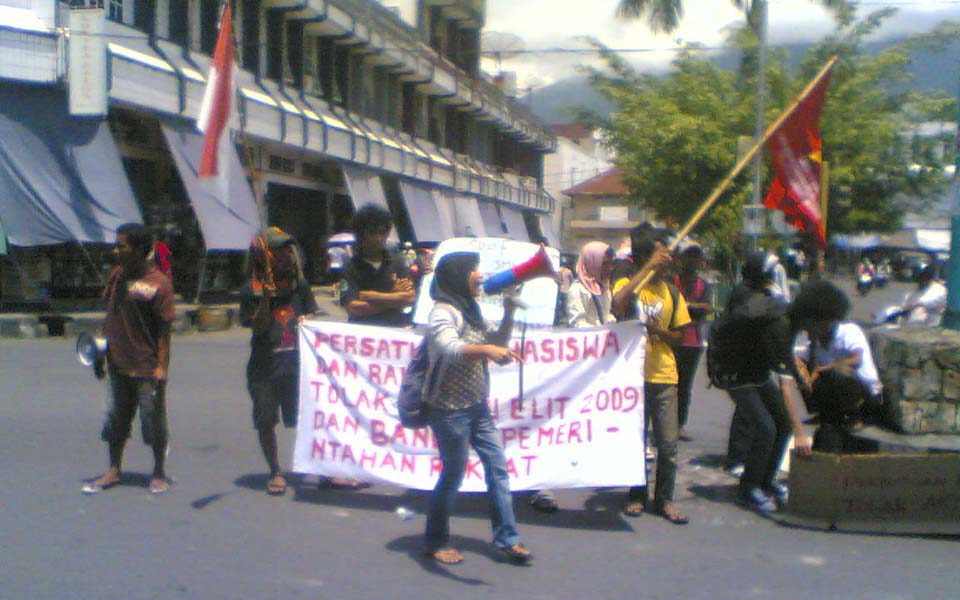 Waspada Online – April 6, 2009
Medan – The North Sumatra Union for the Politics of the Poor Front (FPPRM) believes that the administration of President Susilo Bambang Yudhoyono has failed. Because of this therefore, they are opposing the 2009 general elections.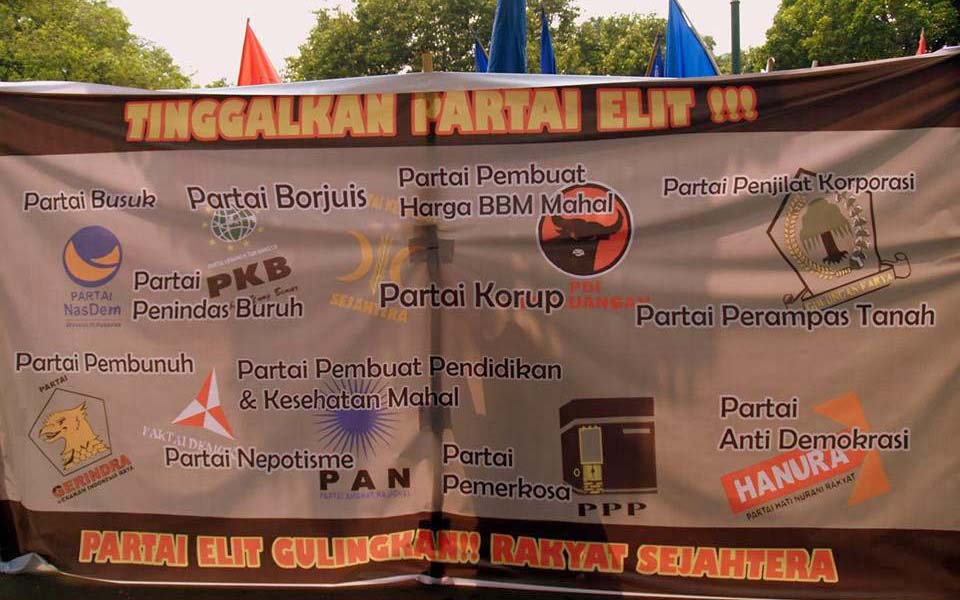 Warta Jatim (East Java News) – April 6, 2009
Surabaya – On Sunday April 5, protesters from the East Java People's Union Against the Elections (PRTP) held a demonstration at the Bungkul Park in the East Java provincial capital of Surabaya.
The hundreds of demonstrators from 11 labour and student organisations are opposing the election because they say it is nothing more than a festival of the political elite.