Criminal Justice & Legal System
Displaying 1-5 of 5 Articles
December 2009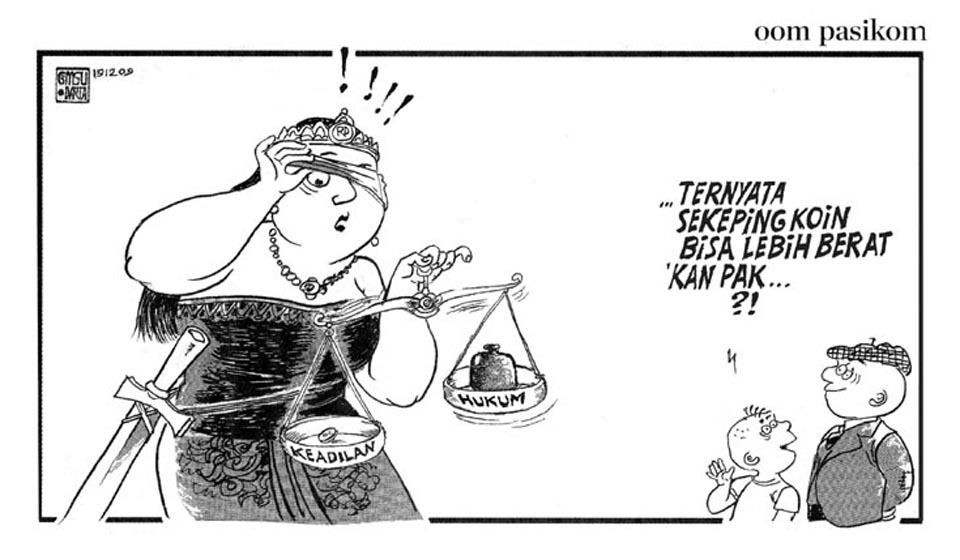 Kompas – December 19, 2009
Kid: It turns out that a coin can carry more weight, right Dad?
Scales read: Justice/Law.
Detik.com – December 1, 2009
Nala Edwin, Jakarta – The Commission for Missing Persons and Victims of Violence (Kontras) is urging the government to investigate the beating of Buchtar Tabuni, a prisoner at the Abepura jail near the Papuan provincial capital of Jayapura. The beating triggered a riot at the jail on November 26.
November 2009
Kompas – November 24, 2009
While the rich and powerful trample over the legal system with impunity, the poor and those seeking redress for injustice, domestic violence and human rights abuses face a maze of corruption, legal discrimination and bureaucratic hurdles.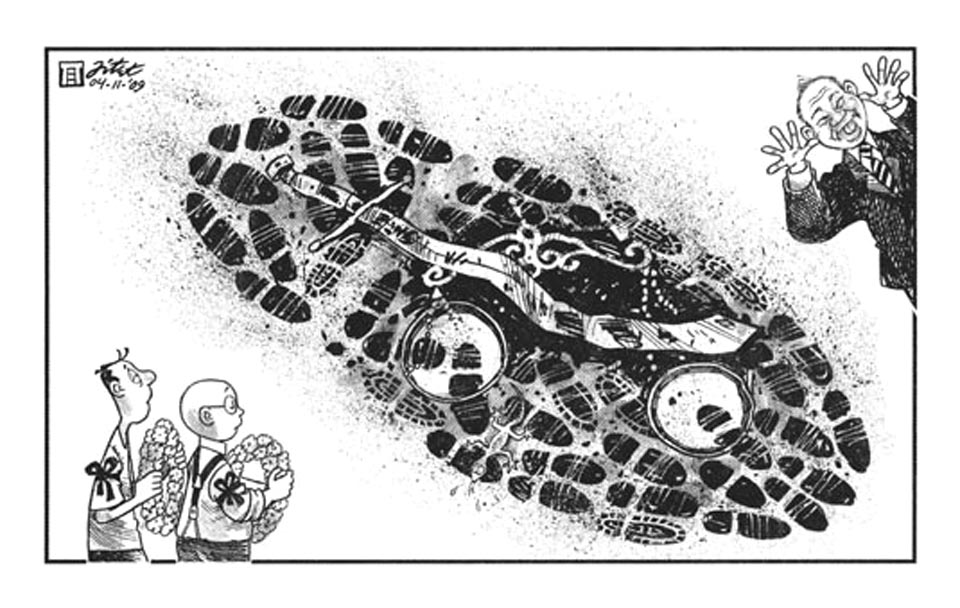 Kompas – November 4, 2009
The November 3 live broadcast of a voice recording by the Constitutional Court in which business tycoon Anggodo Widjojo (pictured top right) is heard plotting with officials from the police and the Attorney General's Office to frame two Corruption Eradication Commission deputies, only confirmed what most Indonesian's already knew – that justice
July 2009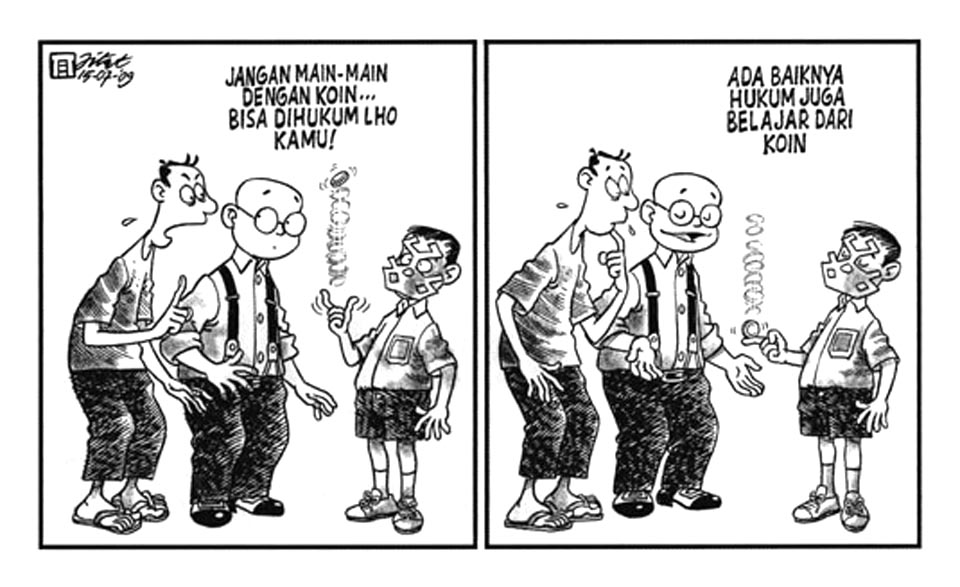 1st Man: Don't play with coins, remember you could get punished!
2nd Man: It might be a good idea for the law to learn from the coin.