Criminal Justice & Legal System
Displaying 1-5 of 5 Articles
December 2009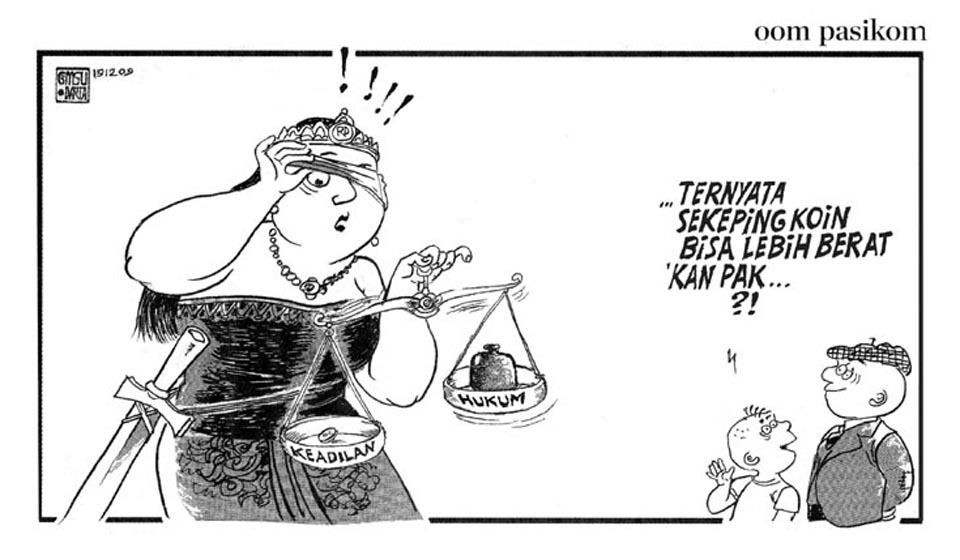 Kompas – December 19, 2009
Kid: It turns out that a coin can carry more weight, right Dad?
Scales read: Justice/Law.
Detik.com – December 1, 2009
Nala Edwin, Jakarta – The Commission for Missing Persons and Victims of Violence (Kontras) is urging the government to investigate the beating of Buchtar Tabuni, a prisoner at the Abepura jail near
November 2009
Kompas – November 24, 2009
While the rich and powerful trample over the legal system with impunity, the poor and those seeking redress for injustice, domestic violence and human rights abuses face a maze of corruption, legal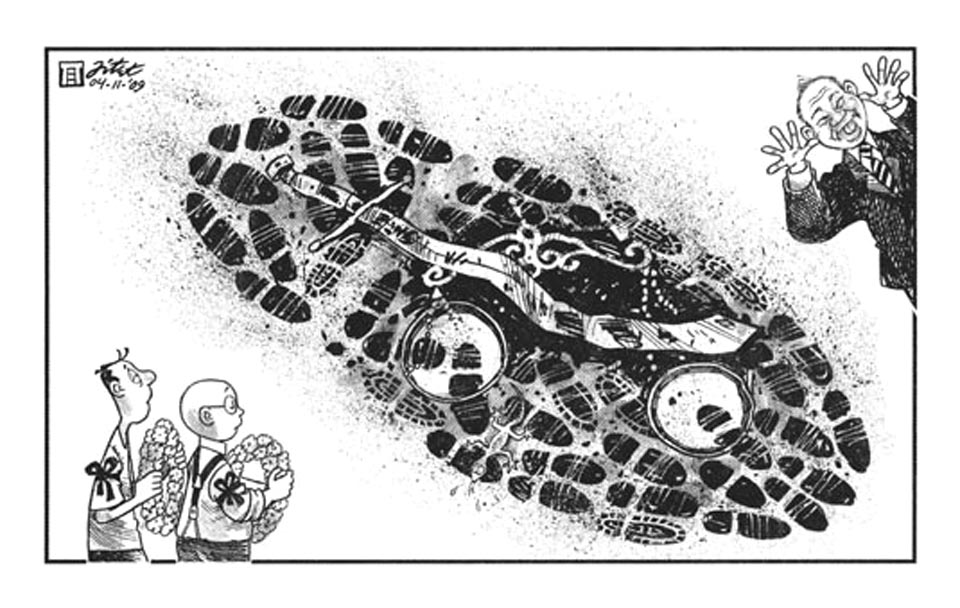 Kompas – November 4, 2009
The November 3 live broadcast of a voice recording by the Constitutional Court in which business tycoon Anggodo Widjojo (pictured top right) is heard plotting with officials from the police and the
July 2009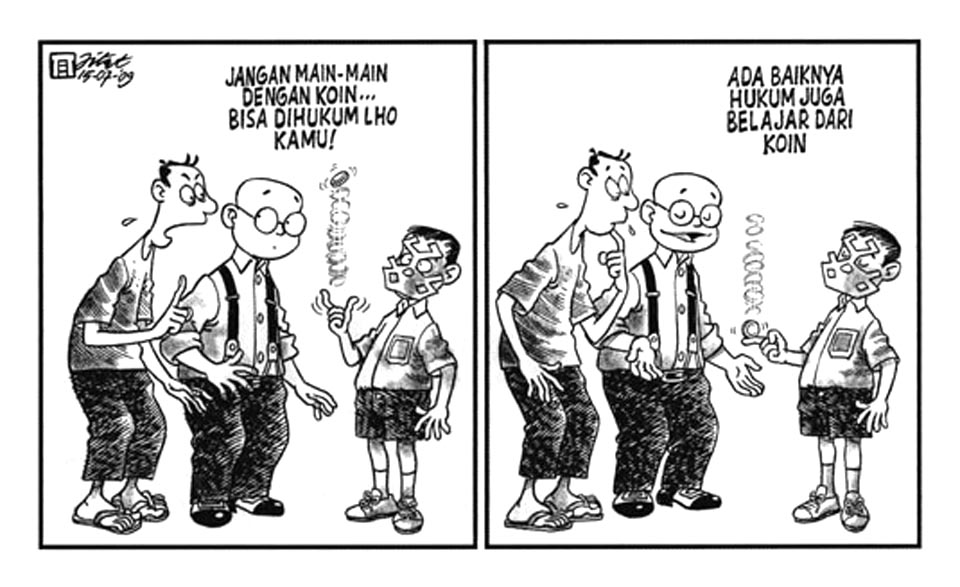 1st Man: Don't play with coins, remember you could get punished!
2nd Man: It might be a good idea for the law to learn from the coin.