Drunken Republic Cartoons 2011
December 2011
November 2011
October 2011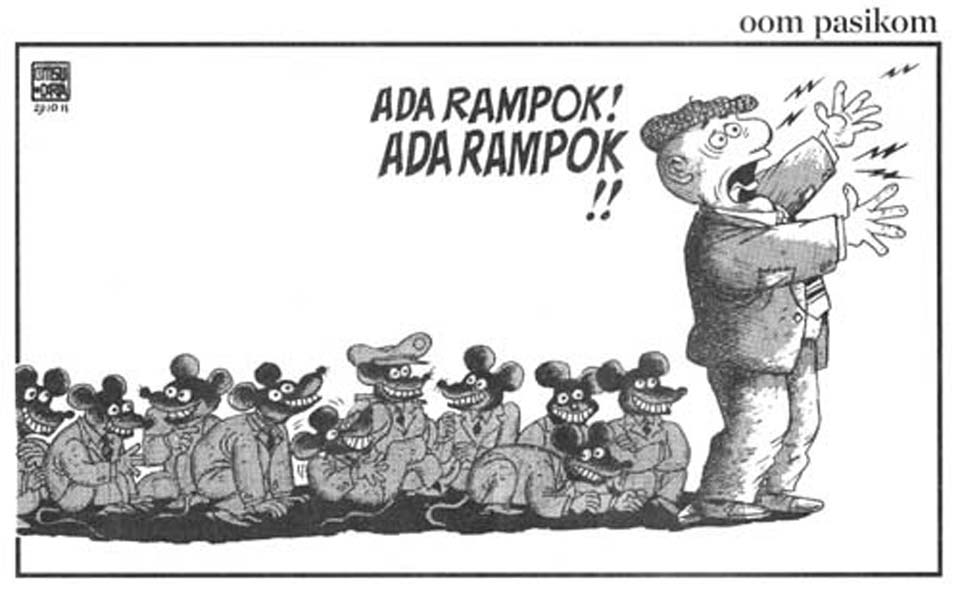 Kompas – October 29, 2011
Man: Thief! Thief!
Responding to a damming new survey released this week showing that state corruption has worsened significantly under President Yudhoyono's watch, with 91% of Indonesians now saying corruption is widespread throughout the government, Yudhoyono has called for an all-out war against what he termed "state robbers".
Kompas – October 26, 2011
Bars on cage with Bird of Paradise read: Injustice, corruption, poverty, violence, vested interests.
Kompas – October 22, 2011
Man: This isn't RBT. Rencana Bangun Tidur!
Kid reading book titled Indonesian Acronyms: RBT: Ring Back Tone: Something that happens suddenly upon waking up.
Kompas – October 19, 2011
Man: The "motor" has been enlarged so it runs faster, yeah?