Drunken Republic Cartoons
August 2008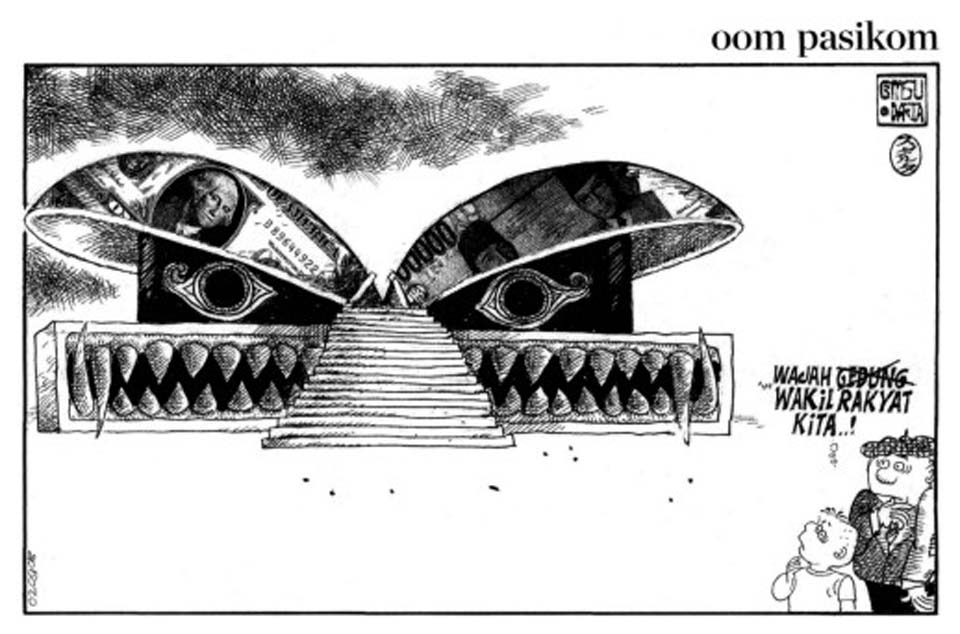 Background: Parliament building
Kid: The face [word building crossed out] of our people's representatives…!
July 2008
June 2008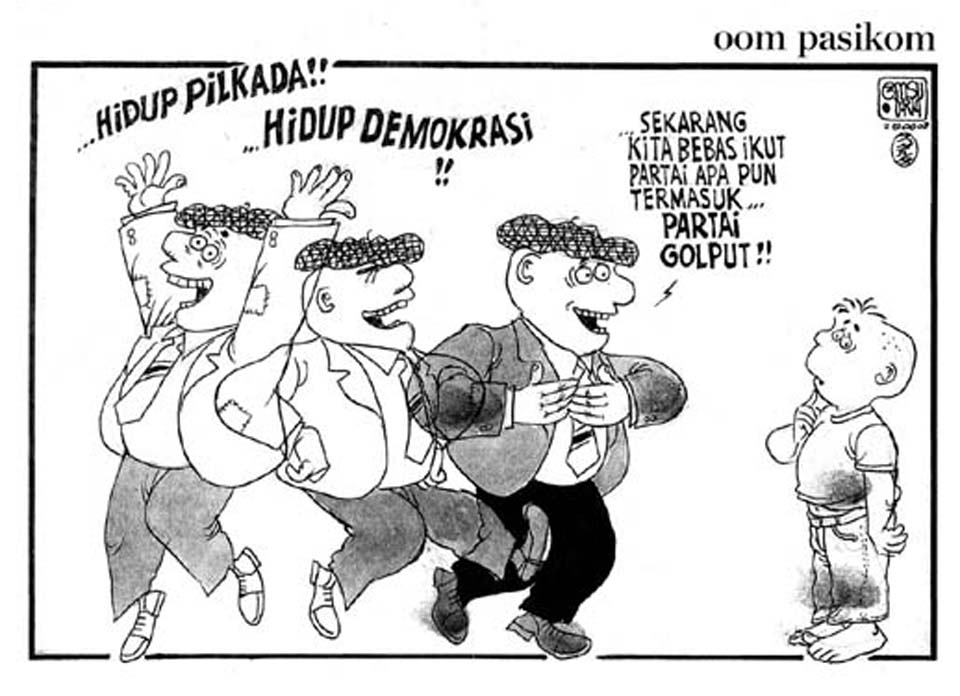 Men: Long live elections for regional heads!! Long live democracy!!
Man: …Now we're free to join any party we want including… the Golput Party!!
Golput – Meaning to abstain from voting or not marking the ballot paper.
Ballot box: Promises, promises, promises, promises, promises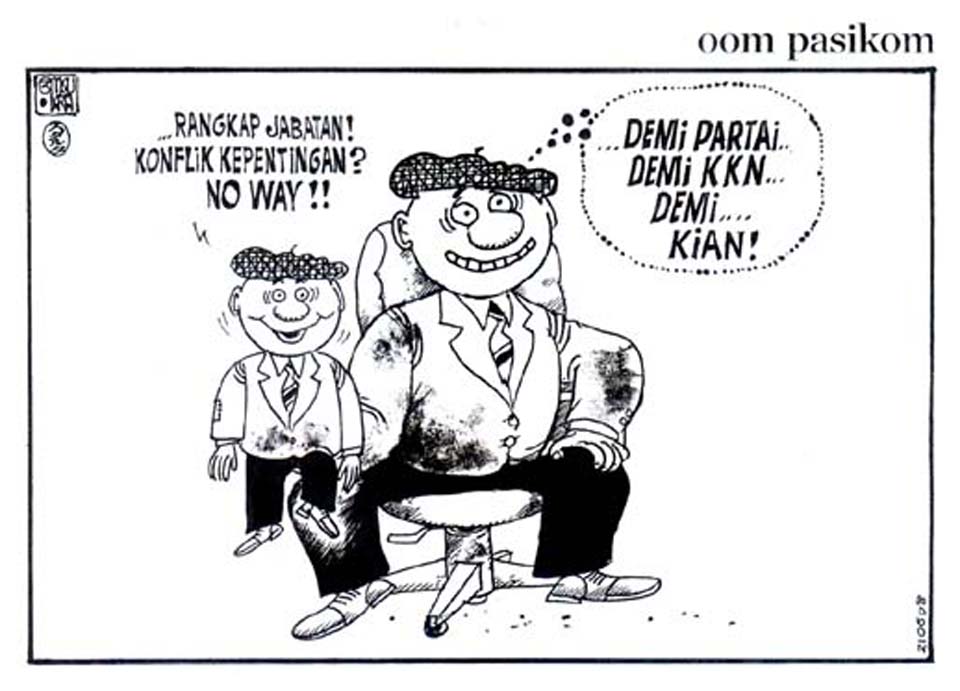 Dummy:  …Dual positions! A conflict of interest? No way!!
Man: For the sake of the party… for the sake of KKN… for the sake of… all the more for me!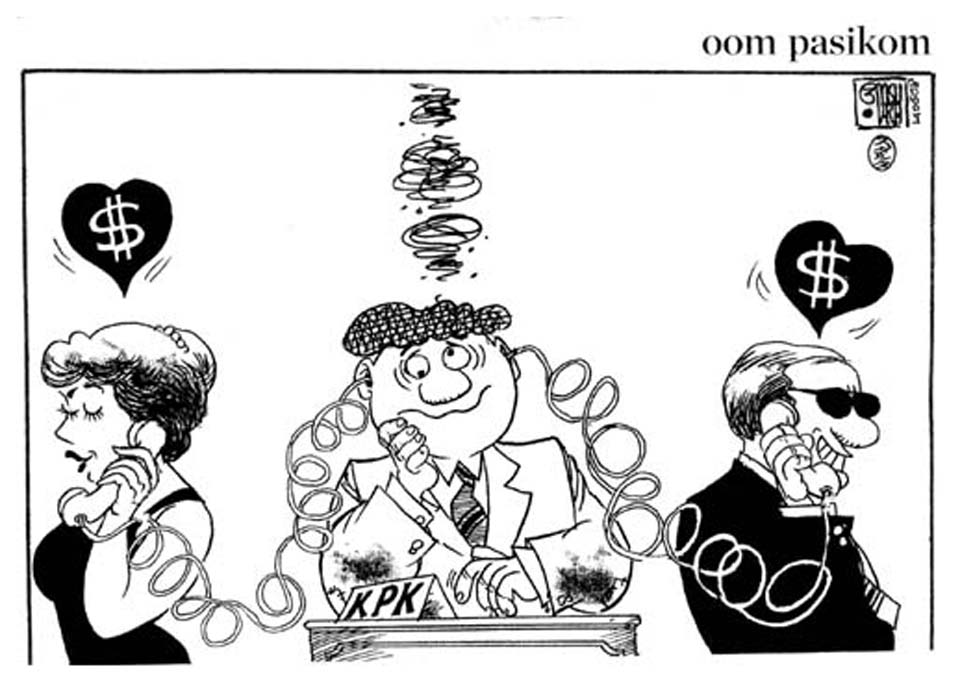 Sign on desk reads: Corruption Eradication Commission.
Television: Euro Cup 2008
Father: Today we'll just "eat" soccer okay kid...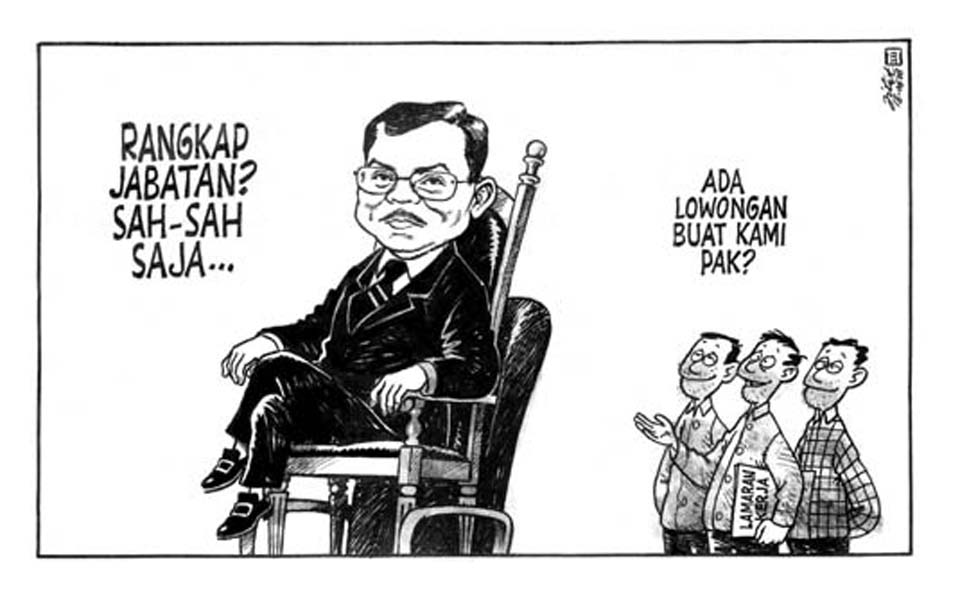 Vice President Jusuf Kalla: Dual positions? Totally legit...
Men: Got any openings Boss?
Folder reads: Job application.